Today's guest is unlike anyone I've ever had the chance to interview. 
Grant Cardone suggests that everything we've been told since we were young about success and wealth is essentially bunk. That burnout, and the need for time off and balance are all myths. He addresses this and more in his new book called, Be Obsessed or Be Average.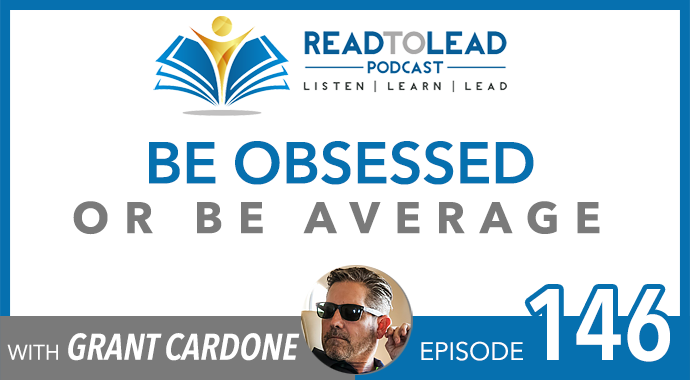 Burnout, for example, is often felt only when someone else suggests you should. "You'd better be careful or you're going to burn yourself out." If you think the burnout is real, it really just means you're no longer doing something you're purposed to do. In other words, it's time to move on to something else. 
And to the naysayers and haters, those who are going to be critical, envious, and even worse? Grant says they're just people who have given up on their dreams and are simply spending their lives trying to get others to give up on theirs. Whoa!
Join in on our chat below
Subscribe: iTunes | Stitcher | RSS

In today's episode, Grant and I discuss:
Why he believes 'obsession' to be a gift and not a character flaw

What to do if you have no idea what your obsession even is

Why he believes burnout, time off, and balance are cultural and societal myths

…and a lot more!  
---
This Episode is Sponsored By Cloud Accounting Software FreshBooks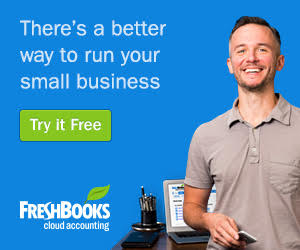 FreshBooks is currently offering a month of unrestricted use to to all RtLP listeners – totally free right now. And, you don't need a credit card for the trial.
To claim your free month, click here and be sure and enter ReadToLead in the "How Did You Hear About Us?" section.
If your business uses Freshbooks, and you'd like to share your experience with the Read to Lead audience, click the contact tab at the top of this page and let us know. Be sure and include "FreshBooks" in the subject line.
---
Grant's Latest Book
You can order your copy of Be Obsessed or Be Average right now.
Grant in Action
Books Grant Recommends
The Richest Man In Babylon by George S. Clason
The Greatest Salesman in the World by Og Mandino
Dianetics: The Modern Science of Mental Health by L. Ron Hubbard
Grant's Resources
The best place to find out more about Grant is at either of his websites (here or here).
Here, you can pick up a copy of Grant's new book.
Find out more about the training Grant mentioned here.
Connect with Grant on Twitter.
Click to Tweet
To share about the Read to Lead Podcast on Twitter quickly and easily, just click the box below. Your tweet will automatically be populated with this copy:
Leave Us Your Feedback
Comment and Share
Please consider rating the podcast with 5 stars and leaving a one- or two-sentence review in iTunes or on Stitcher.  This helps tremendously in bringing the podcast to the attention of others. I am also mentioning the names of all who rate the podcast with 5 stars in future episodes.
We encourage you to join the Read to Lead Nation on Facebook.  It's a community of like-minded leaders and leader-to-be, as well as fans of the Read to Lead Podcast.
You can tell your friends on Twitter about your love of reading and our new podcast by simply clicking this link and sharing the tweet you'll find at the other end.
And, by all means, if you know someone you think would benefit, please spread the word by using the share buttons on this page.
Finally, thanks for listening and remember, "Leaders read and readers lead."