I've crossed paths with today's guest more times than I can count. I knew who he was and was familiar with his work, but just never worked up the nerve to introduce myself. 
Dumb right? It wasn't until an event called Tribe Writers put on by Jeff Goins, that Aaron Walker decided to approach me and introduce himself. He must have gotten tired of waiting. It didn't hurt that I was one of the speakers (made me hard to miss).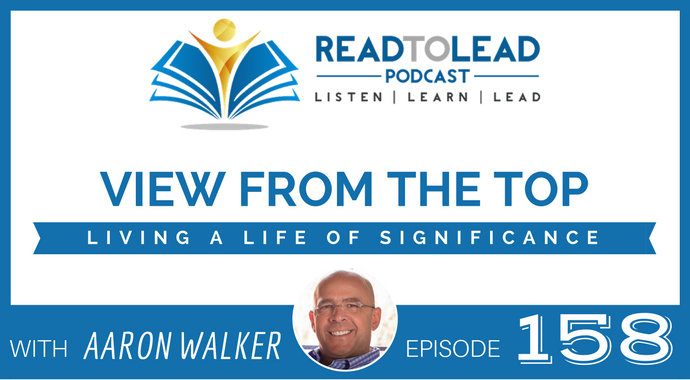 Everything I'd ever heard about Aaron was overwhelming positive. Witnessing him interact with people at Tribe Writers, and a few other conferences I'd seen him at, only helped to confirm what I'd heard.
I'm excited to let you know that in June, he has a brand new book coming out called View from the Top: Living a Life of Significance. You can actually pre-order it now, and I highly recommend that you do just that.
From launching numerous successful brick-and-mortar businesses over the years, to now coaching men all over the world through his numerous mastermind groups, Aaron is working hard every day to leave a lasting legacy for generations to come. 
Join in on our chat below
Subscribe: iTunes | Stitcher | RSS

Continue Reading »