Thanks for visiting my speaking page. Here, you'll find out more about me, my most-requested speaking topics and how to get in touch with me about speaking at your next event.
As a former award-winning radio personality and musician, I understand the importance of captivating an audience. And like you, I've been on the receiving end of a message and felt bored, distracted, and even frustrated.
That's why I don't take the power of words for granted. As one who has earned my living talking into a microphone for nearly 3 decades now, I am especially aware of the need for speakers to connect with an audience and leave them better than when they came.
You have a big choice ahead of you; I hope this page helps you make it. I appreciate you taking the time to consider me for your event.
To contact my team about a potential appearance at your upcoming event, simply fill out this form.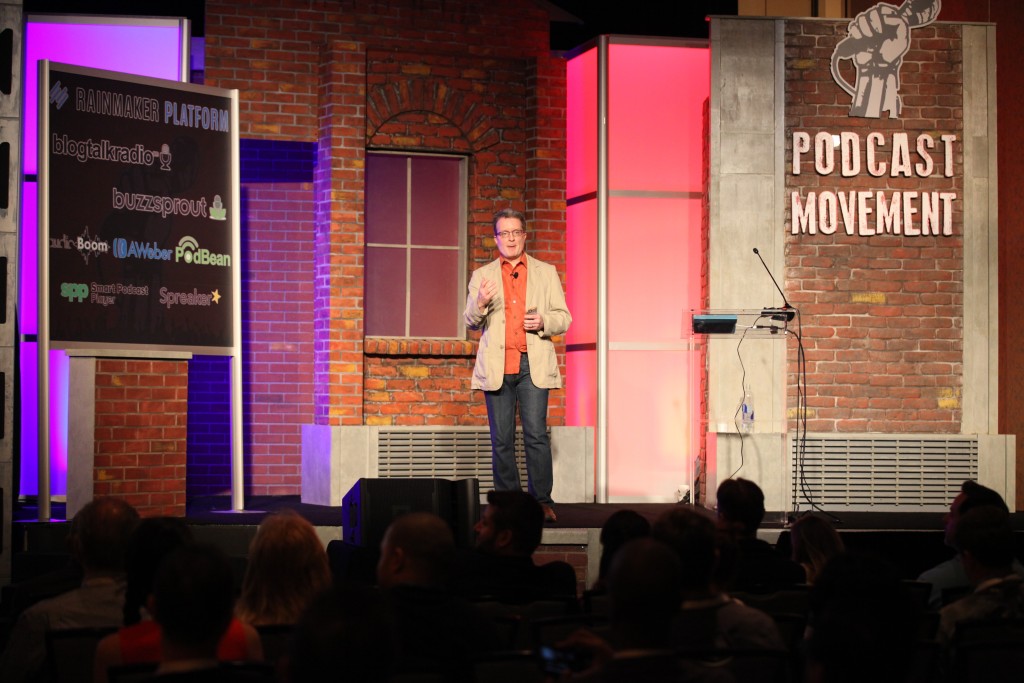 More About Me
I am a podcast host, podcast and business coach and mentor, blogger and public speaker.
After a 26-year career in broadcasting, including 6 years as host of a nationally syndicated and award-winning morning radio show, I now coach, podcast and speak full-time. Regardless of the topic, the overarching thread within my talks is helping individuals and organizations understand, in the words of Jay Samit, "You have everything you need to thrive; you just have to plan for the race of your life."
I've trained hundreds of communicators to take their message online. Through my podcast, online courses and coaching, I help people go beyond just acquiring the knowledge they need, and show them how to effectively apply this knowledge to their unique situation.
I speak for a variety of audiences, including businesses, schools, conferences, churches, and nonprofit organizations. My speaking topics vary from leadership and podcasting to the importance of lifelong learning and making major – and successful – career shifts.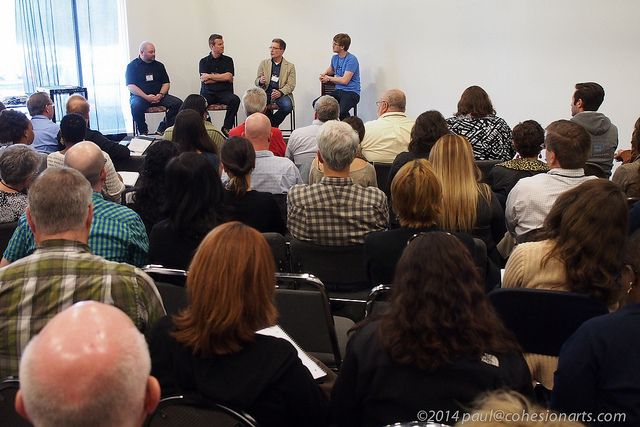 My work has been featured in a number of prominent publications and sites, including: Inc., Entrepreneur, SethGodin.com, ChrisBrogan.com, Goins, Writer, Social Media Explorer, Nashville Business Journal, the Tennessean and more. In 2002, my on-air partner and I won the award for Best Nashville Morning Show. In 2006 and 2007, we twice took home the award for Best Locally Produced Nationally Syndicated Show. I was also nominated Personality of the Year in 2007 (from a nationwide pool of talent).
I've had the pleasure of conducting sit-down interviews with many New York Times bestselling authors such as John Maxwell, Seth Godin, Simon Sinek, Dan Pink, Michael Port, Liz Wiseman, Chris Brogan, Dan Miller and over 100 others. My podcast, Read to Lead, has twice been nominated Best Business Podcast (10 Annual Podcaster Awards and Academy of Podcaster Awards).
Additionally, I've had the privilege of sharing the stage with well known speakers, content creators and comedians like Marc Maron (WTF Podcast), Aisha Tyler (The Talk and Whose Line is it Anyway), Sarah Keonig (Serial Podcast), Roman Mars (99% Invisible), Pat Flynn (Smart Passive Income), John Lee Dumas (Entrepreneur on Fire), Jordan Harbinger (The Art of Charm Podcast), Jeremy Cowart, Grant Baldwin and Jeff Goins.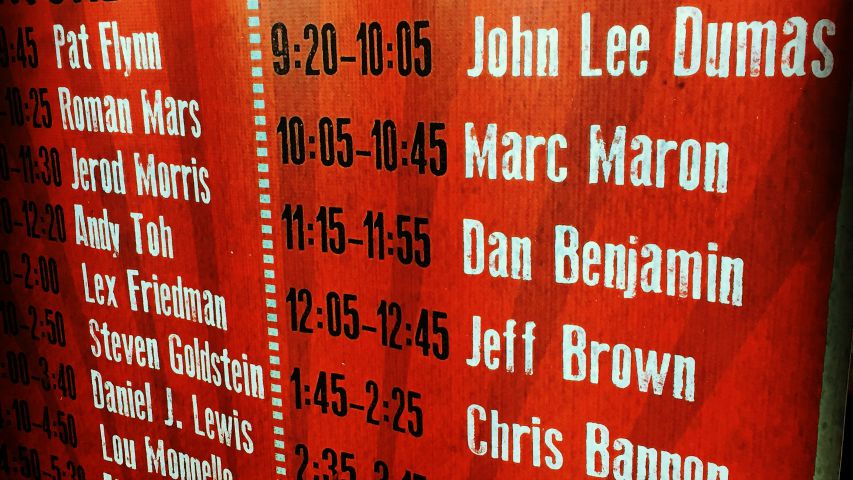 What You Can Expect
If you book me to speak at your event, here's what you can expect:
Prompt response to your email and telephone correspondence.
Personal consultation before the event to ensure I understand what you want.
Promotion of your event on my blog and social media channels.
Excellent delivery full of humor, anecdotes, challenges, and conversational tone.
Immediate followup after the event for feedback.
Regular Speaking Topics
I speak on a variety of topics; here are some of the most common ones:
Creating, Growing, Launching & Monetizing a Podcast
Executing Excellent Interviews Every Time (in the context of a blog, vlog or podcast)
Transitioning from a 9 to 5  Job to Being Your Own Boss
Becoming the Employee Your Company Can't Live Without
Social Media, Blogging, & Online Marketing
Frequently-requested Talks & Speeches
Some of my most-requested talks are:
"You Are the Media: The Power of Podcasting, Blogging and Content Marketing" (This talk can be customized for either organizations or individual content creators)
"Leadership in the Age of Social Media and an Always-On World"
"Becoming Your Company's Linchpin"
"The Future of Work is Changing (and How to Ensure You're Ready For It)"
Recent Testimonials
Jeff has the unique gift of taking complex subjects and conveying them in a way that is both entertaining and informative. Podcast Movement has been fortunate to have Jeff as a featured speaker for two years in a row. We love Jeff and your attendees will too!
– Jared Easley, co-founder, Podcast Movement Conference
Jeff has the gift of communication! He spoke as our Media Seminar guest during our Nashville Regional Connect Dinner Event. He presented his information clearly and he was very personable. He took time to answer questions and followed up with everyone who requested more information.
– Sheryl Griffin, director at Christian Women in Media, Nashville
As the co-founder of a digital media conference, I've seen Jeff in action. He has a gift for explaining things that can seem very complex. His sessions are always extremely well-attended and receive high ratings and recommendations.
– Carla Swank, co-founder at Craft Content Nashville
Jeff Brown is a crowd pleaser. Jeff's commanding buttery voice and engaging stage presence get your attention, but it is the quality of his content that keeps you paying attention. Jeff parlays his extensive experience in radio and coaching voice talent into a presentation style full of heart and impact. I recommend Jeff Brown to any event or organization looking for a bonafide speaker who will connect with the audience.
– Jody Maberry, marketing consultant and host at Creating Disney Magic
We were blessed to have Jeff Brown as our program at a recent luncheon.  Jeff was delightful, informative, funny, knowledgable, and articulate in his presentation.  He was extremely helpful in helping seniors get beyond the fear of technology and the tools to use the available technology.  He even agreed to do some follow-up with those who may need additional information or tutoring.
– Larry Wright, director of senior adult ministry, The First Family