I read, like, a lot. And though many of the books I read (and the authors who write them) wind up being featured on the podcast, there are plenty that don't (and not because they're not worthy). 
Sometimes it just comes down to scheduling or any other number of issues. Suffice it to say there are plenty of authors I'd love to interview that haven't yet made it on. But that shouldn't mean we can't dive into and discuss their latest book, right?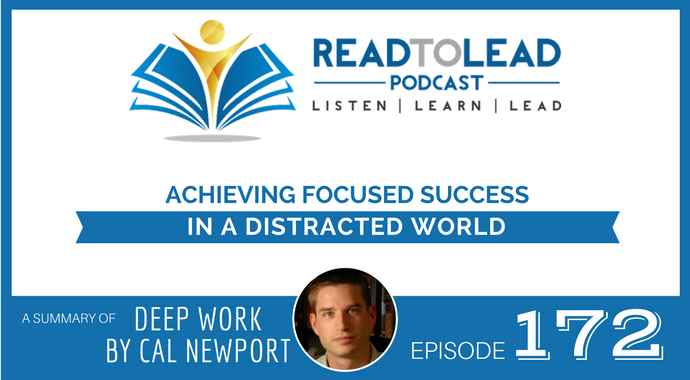 Deep Work by Cal Newport is just such a book. It was released in 2016. I finally got around to reading in March of this year. And, I loved it. It has revolutionized how I work. I think it can do the same for you.
In today's episode, I share some of the key insights and main ideas from the book, as well as a couple of others that compliment Deep Work quite nicely (more on those in a moment).
To dig in to today's episode, just click the "play" button below.
Join in on our chat below
Subscribe: iTunes | Stitcher | RSS

Continue Reading »