Today marks a first in at least two ways. My guest appears on the show for the first time. And it is – to my knowledge – the first time a guest has appeared whose book came about, in part, by my personal encouragement and prodding.
Chris Mefford has been a long time friend, and I am as excited as anyone to see his hard work come to the masses.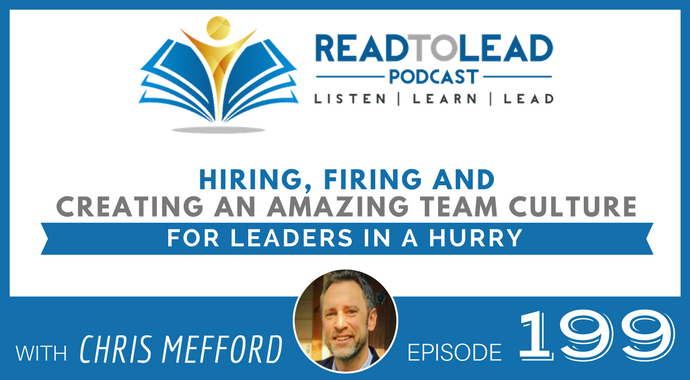 That book is called Hiring, Firing, and Creating an Amazing Team Culture: A Practical Guide for Leaders in a Hurry.
Chris is the former Senior Vice President at Henry Cloud Productions, and former Vice President of Dave Ramsey Event Productions.
If you need help with understanding how to hire, even fire, hold your team accountable, and build a winning culture in your company, no matter the size, then Chris is here to help.
Join in on our chat below
Subscribe: iTunes | Stitcher | RSS

In today's episode, I ask Chris to share about:
The oft-dreaded mission statement and why it is key to your survival

Successful interviewing strategies, including some of Chris's favorite breakthrough questions to ask

What to do if you're a leader who struggles with trust and delegation

…and plenty more!
---
This Episode is Sponsored By Cloud Accounting Software FreshBooks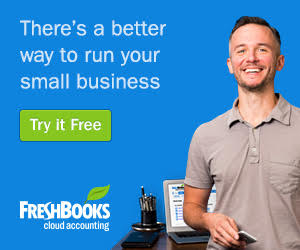 FreshBooks cloud accounting software is currently offering a month of unrestricted use to all RtLP listeners – totally free right now. And, you don't need a credit card for the trial.
To claim your free month, click here and be sure and enter ReadToLead in the "How Did You Hear About Us?" section.
If your business uses Freshbooks, and you'd like to share your experience with the Read to Lead audience, click the contact tab at the top of this page and let us know. Be sure and include "FreshBooks" in the subject line.
This Episode is also Sponsored By Gusto
Gusto is refreshingly easy payroll, benefits, and HR for the modern small business. They make it easy, with modern technology doing all the heavy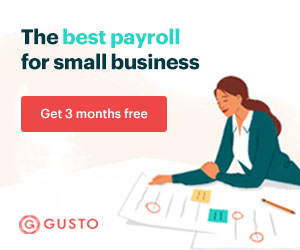 lifting.
You no longer have to be a big company to get great technology, great benefits, and great service for your team.
Gusto is offering Read to Lead listeners an exclusive, limited-time deal. Sign up today and you'll get 3 months free once you run your first payroll.
Just go here to get started.
---
Chris's Latest Book
You can order Hiring, Firing, and Creating an Amazing Team Culture: A Practical Guide for Leaders in a Hurry right now!
Books Chris Recommends
Linchpin: Are You Indispensable by Seth Godin
Insanely Simple: The Obsession That Drives Apple's Success by Ken Segall
Speak Like Churchill, Stand Like Lincoln: 21 Powerful Secrets of History's Greatest Speakers by James C. Humes
Check Out These Resources Mentioned
Visit Chris's website for more about him and his work.
Grab a copy of Chris's book now.
Find out more about hiring Chris to speak to your group.
Connect with Chris on Twitter and LinkedIn.
Click to Tweet
To share the Read to Lead Podcast on Twitter quickly and easily, just click the box below. Your tweet will automatically be populated with this copy:
Leave Us Your Feedback
Comment and Share
Please consider rating the podcast with 5 stars and leaving a one- or two-sentence review in iTunes or on Stitcher.  This helps tremendously in bringing the podcast to the attention of others. I am also mentioning the names of all who rate the podcast with 5 stars in future episodes.
We encourage you to join the Read to Lead Nation on Facebook.  It's a community of like-minded leaders and leader-to-be, as well as fans of the Read to Lead Podcast.
You can tell your friends on Twitter about your love of reading and our new podcast by simply clicking this link and sharing the tweet you'll find at the other end.
And, by all means, if you know someone you think would benefit, please spread the word by using the share buttons on this page.
Finally, thanks for listening and remember, "Leaders read and readers lead."