I've known today's guest by reputation (it's a good one) but our paths, until recently, had never crossed.
But who would discover the Read to Lead Podcast while searching through iTunes attempting to find a few decent leadership-based podcasts? Yep, that's right. Brad Lomenick.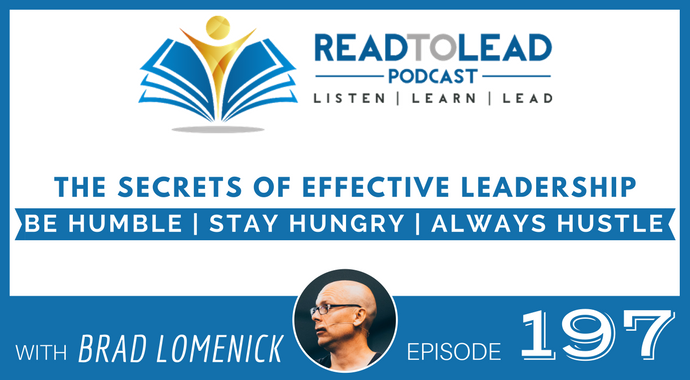 After skimming past shows, Brad realized he and I had a lot of mutual relationships. So, what did he do? He immediately visited the website, clicked over to the contact page, and contacted me directly. And here we are!
If you've ever heard of the annual Catalyst Conference which takes place in Atlanta each year (with one-day events in other cities), Brad Lomenick is the mastermind behind the event. Yep. He's Catalyst Brad!
His most recent book, released in September of 2015, is called H3 Leadership: Be Humble, Stay Hungry, Always Hustle.
Join in on our chat below
Subscribe: iTunes | Stitcher | RSS

In today's episode, I ask Brad to share about:
The distinction he makes between your

calling

and life's "assignments" along the way

His tips for developing what he calls a Habit of Curiosity

His belief that, even if you're not naturally creative or innovative, it

is

possible to develop habits of creativity and innovation

…and plenty more!
---
This Episode is Sponsored By Cloud Accounting Software FreshBooks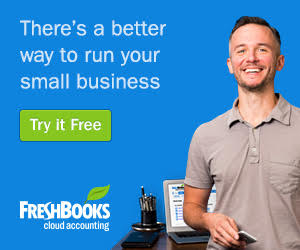 FreshBooks cloud accounting software is currently offering a month of unrestricted use to all RtLP listeners – totally free right now. And, you don't need a credit card for the trial.
To claim your free month, click here and be sure and enter ReadToLead in the "How Did You Hear About Us?" section.
If your business uses Freshbooks, and you'd like to share your experience with the Read to Lead audience, click the contact tab at the top of this page and let us know. Be sure and include "FreshBooks" in the subject line.
This Episode is also Sponsored By Gusto
Gusto is refreshingly easy payroll, benefits, and HR for the modern small business. They make it easy, with modern technology doing all the heavy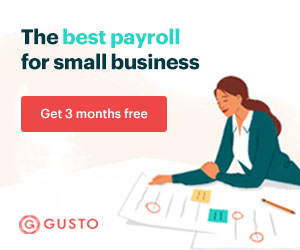 lifting.
You no longer have to be a big company to get great technology, great benefits, and great service for your team.
Gusto is offering Read to Lead listeners an exclusive, limited-time deal. Sign up today and you'll get 3 months free once you run your first payroll.
Just go here to get started.
---
Brad's Latest Book
You can order H3 Leadership: Be Humble, Stay Hungry, Always Hustle right now!
Brad in Action
Books Brad Recommends
The Power of Moments: Why Certain Experiences Have Extraordinary Impact by Chip and Dan Heath
Thank You for Being Late: An Optimist's Guide to Thriving in an Age of Accelerations by Thomas L. Friedman
The World is Flat: A Brief History of the Twenty-First Century by Thomas L. Friedman
The 21 Irrefutable Laws of Leadership: Follow Them and People Will Follow You by John C. Maxwell
Visioneering: Your Guide for Discovering and Maintaining Personal Vision by Andy Stanley
Check Out These Resources Mentioned
Visit Brad's website for more about him and his work.
Grab a copy of Brad's book now.
Find out more about hiring Brad to speak to your group.
Connect with Brad on Twitter and LinkedIn.
Click to Tweet
To share the Read to Lead Podcast on Twitter quickly and easily, just click the box below. Your tweet will automatically be populated with this copy:
Leave Us Your Feedback
Comment and Share
Please consider rating the podcast with 5 stars and leaving a one- or two-sentence review in iTunes or on Stitcher.  This helps tremendously in bringing the podcast to the attention of others. I am also mentioning the names of all who rate the podcast with 5 stars in future episodes.
We encourage you to join the Read to Lead Nation on Facebook.  It's a community of like-minded leaders and leader-to-be, as well as fans of the Read to Lead Podcast.
You can tell your friends on Twitter about your love of reading and our new podcast by simply clicking this link and sharing the tweet you'll find at the other end.
And, by all means, if you know someone you think would benefit, please spread the word by using the share buttons on this page.
Finally, thanks for listening and remember, "Leaders read and readers lead."