Prior to interviewing her for this episode, I'd never interacted with Constance Dierickx before.
I learned during our time together that, not only is she a master of her craft, she's also a hoot! That's right. I don't remember the last time I laughed during an interview as much as I did this one.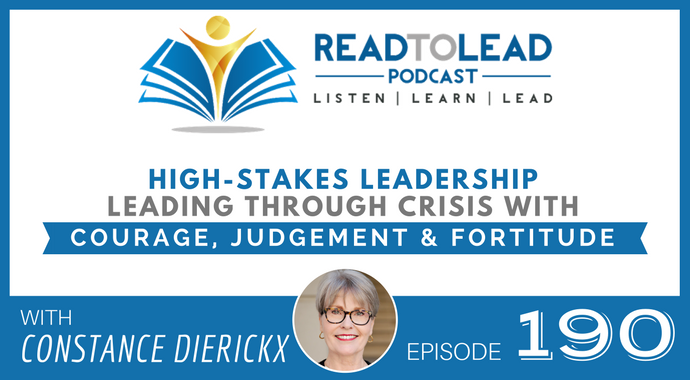 I've no doubt Constance it quite jovial most of the time, but I wouldn't be surprised if her humor and relaxed nature was aided by the view she enjoyed as we chatted (more on that inside the episode).
She's also straightforward and direct. And in this interview, she shows us why successful leaders are those who are experts in their ability to lead effectively in times of dramatic change and great risk.
Her three-part model illuminates the need for Courage, Judgement, and Fortitude when making tough decisions, taking an unpopular stance, or ignoring convention.
Her latest is a book called High-Stakes Leadership: Leading Through Crisis with Courage, Judgement, and Fortitude.
Join in on our chat below
Subscribe: iTunes | Stitcher | RSS

In today's episode, I ask Constance about:
The three key components of high-stakes leaders

Pragmatic ways we can gain valuable insights into the people that we're leading

CEOs who are themselves great examples of effective high-stakes leaders

…and plenty more!
---
This Episode is Sponsored By Cloud Accounting Software FreshBooks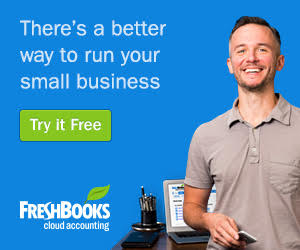 FreshBooks is currently offering a month of unrestricted use to all RtLP listeners – totally free right now. And, you don't need a credit card for the trial.
To claim your free month, click here and be sure and enter ReadToLead in the "How Did You Hear About Us?" section.
If your business uses Freshbooks, and you'd like to share your experience with the Read to Lead audience, click the contact tab at the top of this page and let us know. Be sure and include "FreshBooks" in the subject line.
---
Constance's Latest Book
You can order High-Stakes Leadership: Leading Through Crisis with Courage, Judgement, and Fortitude right now!
Constance in Action
Books Constance Recommends
Mindset: The New Psychology of Success by Carol s. Dweck
Drive: The Surprising Truth about What Motivates Us by Daniel H. Pink
Thinking Fast and Slow by Daniel Kahneman
Check Out These Resources Mentioned
Grab a copy of Constance's book.
Find out more about hiring Constance to speak to your group or to consult with your organization.
Connect with Constance on Twitter and LinkedIn.
Check out the podcast Jeff mentioned from Tom Heffner called Next Year Now.
Click to Tweet
To share the Read to Lead Podcast on Twitter quickly and easily, just click the box below. Your tweet will automatically be populated with this copy:
Leave Us Your Feedback
Comment and Share
Please consider rating the podcast with 5 stars and leaving a one- or two-sentence review in iTunes or on Stitcher.  This helps tremendously in bringing the podcast to the attention of others. I am also mentioning the names of all who rate the podcast with 5 stars in future episodes.
We encourage you to join the Read to Lead Nation on Facebook.  It's a community of like-minded leaders and leader-to-be, as well as fans of the Read to Lead Podcast.
You can tell your friends on Twitter about your love of reading and our new podcast by simply clicking this link and sharing the tweet you'll find at the other end.
And, by all means, if you know someone you think would benefit, please spread the word by using the share buttons on this page.
Finally, thanks for listening and remember, "Leaders read and readers lead."