Sometimes when I come across an author whose book I'd like to feature on the show, I'll just reach out on Twitter inviting them on.
It's a great way to attempt to connect with an author I have no prior relationship with. Still, sometimes there is a response and sometimes not. In the case of Clay Scroggins, I got crickets.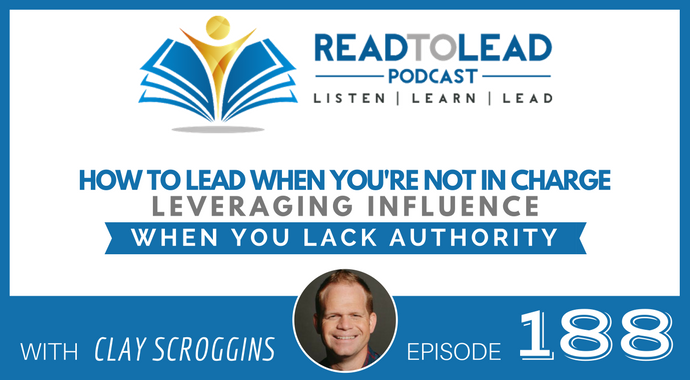 Don't feel sorry for me, after all, he's a busy guy (a pastor too, in fact). I knew that if it was "meant to be" it would eventually happen.
A short week or two later, I found myself on a flight home to Nashville from a conference in San Diego. It was on the second leg of my flight (a red-eye no less), that I found myself next to a young woman enjoying one of my favorite pastimes. Yep. Reading.
The next time she paused, I politely asked what it was she was reading. I suspected it was a business or leadership book based on the descriptions from the top corners of the pages. I could just make out things like "Lead Yourself" and "Think Critically" from the corner of my eye.
That's when she closed the book to reveal…you guessed it. How to Lead When You're Not In Charge. It was then I shared my desire to have the author on my podcast and asked if I could snap a quick photo of the cover. Let's just say my next tweet caught Clay's attention.
Join in on our chat below
Subscribe: iTunes | Stitcher | RSS

In today's episode, Clay to describe:
Breaking from the mindset that says "having the steering wheel" is the only way to lead

How

leading well has less to do with your authority and more to do with your identity

What it truly means to "challenge up"

…and lots more!
---
This Episode is Sponsored By Cloud Accounting Software FreshBooks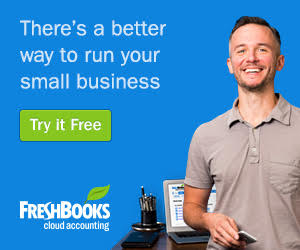 FreshBooks is currently offering a month of unrestricted use to all RtLP listeners – totally free right now. And, you don't need a credit card for the trial.
To claim your free month, click here and be sure and enter ReadToLead in the "How Did You Hear About Us?" section.
If your business uses Freshbooks, and you'd like to share your experience with the Read to Lead audience, click the contact tab at the top of this page and let us know. Be sure and include "FreshBooks" in the subject line.
---
Clay's Latest Book
You can order How to Lead When You're Not In Charge: Leveraging Influence When You Lack Authority right now!
Books Clay Recommends
Harriet Tubman: The Road to Freedom by Catherine Clinton
Jack: Straight from the Gut by Jack Welch
Mo' Meta Blues: The World According to Questlove by Ahmir "Questlove" Thompson
Check Out These Resources Mentioned
The best place to find out more about Clay is at his website.
Grab a copy of Clay's book.
Find out more about hiring Clay to speak to your group.
Connect with Clay on Twitter and LinkedIn.
Check out the podcast Jeff mentioned from Matt and Courtney called The Weight Loss Podcast.
Click to Tweet
To share about the Read to Lead Podcast on Twitter quickly and easily, just click the box below. Your tweet will automatically be populated with this copy:
Leave Us Your Feedback
Comment and Share
Please consider rating the podcast with 5 stars and leaving a one- or two-sentence review in iTunes or on Stitcher.  This helps tremendously in bringing the podcast to the attention of others. I am also mentioning the names of all who rate the podcast with 5 stars in future episodes.
We encourage you to join the Read to Lead Nation on Facebook.  It's a community of like-minded leaders and leader-to-be, as well as fans of the Read to Lead Podcast.
You can tell your friends on Twitter about your love of reading and our new podcast by simply clicking this link and sharing the tweet you'll find at the other end.
And, by all means, if you know someone you think would benefit, please spread the word by using the share buttons on this page.
Finally, thanks for listening and remember, "Leaders read and readers lead."