The Creative Penn is a moniker I'd heard before. Until recently, however, I wasn't familiar with the person behind that name.
That person is Joanna Penn, author of a number of fiction books and a specialist in inspirational books for authors, including How to Make a Living with Your Writing, The Successful Author Mindset and Successful Self-Publishing.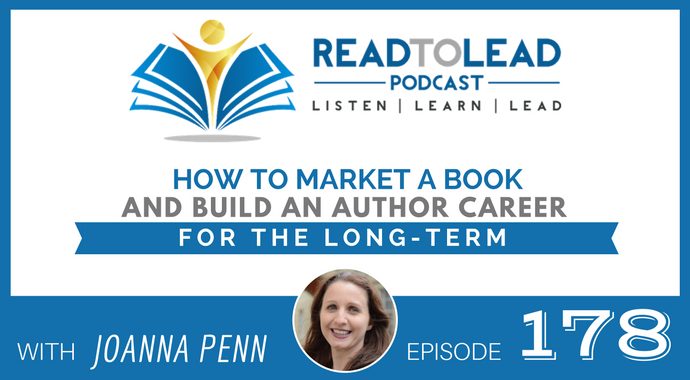 She's also the author of a book covering a subject we've never really delved into before.
It's called How to Market a Book, now in its Third Edition.
In this fine book, Joanna holds nothing back, sharing everything she knows about the process of effectively marketing your book. With her own books having appeared on a number of bestseller lists, including the New York Times and USA Today, you'd do well to pay attention to what she has to say.
With Joanna's help, you could soon find yourself not only writing and publishing a successful book, but being asked to appear on, well, the Read to Lead Podcast. 🙂
Join in on our chat below
Subscribe: iTunes | Stitcher | RSS

In today's episode, Joanna and I discuss:
Getting into the proper mindset to effectively market your book…

The best time to begin the process

Joanna's insights on sampling and pricing

…and plenty more!
---
This Episode is Sponsored By Cloud Accounting Software FreshBooks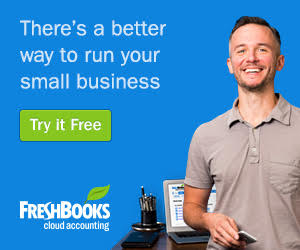 FreshBooks is currently offering a month of unrestricted use to to all RtLP listeners – totally free right now. And, you don't need a credit card for the trial.
To claim your free month, click here and be sure and enter ReadToLead in the "How Did You Hear About Us?" section.
If your business uses Freshbooks, and you'd like to share your experience with the Read to Lead audience, click the contact tab at the top of this page and let us know. Be sure and include "FreshBooks" in the subject line.
---
Joanna's Latest Book
You can order How to Market a Book right now!
Book Summary Anyone?
Joanna in Action
Books Joanna Recommends
Deep Work: Rules for Focused Success in a Distracted World by Cal Newport
Unshakeable: Your Financial Freedom Playbook by Tony Robbins
The White Cat and the Monk by Jo Ellen Bogart
Check Out These Resources Mentioned
The best place to find out more about Joanna is at her website.
Grab a copy of Joanna's book courtesy Amazon.
Looking for a speaker? Consider hiring Joanna to speak at your next event.
Connect with Joanna on Twitter and LinkedIn.
Jeff mentioned his friend Dave Chesson and his site Kindlepreneur and KDP Rocket for help with keywords.
Click to Tweet
To share about the Read to Lead Podcast on Twitter quickly and easily, just click the box below. Your tweet will automatically be populated with this copy:
Leave Us Your Feedback
Comment and Share
Please consider rating the podcast with 5 stars and leaving a one- or two-sentence review in iTunes or on Stitcher.  This helps tremendously in bringing the podcast to the attention of others. I am also mentioning the names of all who rate the podcast with 5 stars in future episodes.
We encourage you to join the Read to Lead Nation on Facebook.  It's a community of like-minded leaders and leader-to-be, as well as fans of the Read to Lead Podcast.
You can tell your friends on Twitter about your love of reading and our new podcast by simply clicking this link and sharing the tweet you'll find at the other end.
And, by all means, if you know someone you think would benefit, please spread the word by using the share buttons on this page.
Finally, thanks for listening and remember, "Leaders read and readers lead."