Recently, and out of the blue, I had a friend and former client introduce me via email to today's guest.
As I studied up on him, I decided to check out his book. The main title was, initially at least, lost on me. But when I read the subtitle, that's when it all came together. I knew this was an author and book I needed to feature.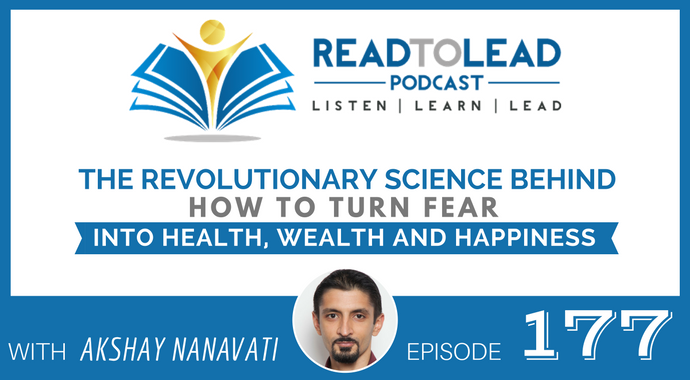 Allow me then to introduce you to Akshay Nanavati, author of Fearvana: The Revolutionary Science of How to Turn Fear into Health, Wealth and Happiness. For a few weeks, the book is available at that link for free (you just pay shipping). Otherwise, you can grab it on Amazon.
In the book, Akshay essentially asks, "What if you could turn your greatest fears and obstacles into your biggest advantages and opportunities?"
With Akshay's help, you'll learn to turn traditionally negative emotions like fear, anxiety and guilt into health, wealth and happiness.
Join in on our chat below
Subscribe: iTunes | Stitcher | RSS

In today's episode, Akshay and I discuss:
The superpower we're all born with and what it means

How to train yourself to mold your mindset

The myth of work/life balance

…and much more!
---
This Episode is Sponsored By Cloud Accounting Software FreshBooks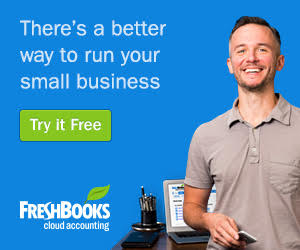 FreshBooks is currently offering a month of unrestricted use to to all RtLP listeners – totally free right now. And, you don't need a credit card for the trial.
To claim your free month, click here and be sure and enter ReadToLead in the "How Did You Hear About Us?" section.
If your business uses Freshbooks, and you'd like to share your experience with the Read to Lead audience, click the contact tab at the top of this page and let us know. Be sure and include "FreshBooks" in the subject line.
---
Akshay's Latest Book
You can pre-order Fearvana: The Revolutionary Science of How to Turn Fear into Health, Wealth and Happiness right now!
Akshay in Action
Books Akshay Recommends
Buddha's Brain: The Practical Neuroscience of Happiness, Love and Wisdom by Rick Hanson
Peak: Secrets from the New Science of Expertise by Anders Ericsson
When Bad Things Happen to Good People by Harold S. Kushner
Check Out Akshay's Resources
The best place to find out more about Akshay is at his website.
Grab a copy of Akshay's book courtesy Amazon.
Looking for a speaker? Consider hiring Akshay to speak at your next event.
Connect with Akshay on Twitter and LinkedIn.
Click to Tweet
To share about the Read to Lead Podcast on Twitter quickly and easily, just click the box below. Your tweet will automatically be populated with this copy:
Leave Us Your Feedback
Comment and Share
Please consider rating the podcast with 5 stars and leaving a one- or two-sentence review in iTunes or on Stitcher.  This helps tremendously in bringing the podcast to the attention of others. I am also mentioning the names of all who rate the podcast with 5 stars in future episodes.
We encourage you to join the Read to Lead Nation on Facebook.  It's a community of like-minded leaders and leader-to-be, as well as fans of the Read to Lead Podcast.
You can tell your friends on Twitter about your love of reading and our new podcast by simply clicking this link and sharing the tweet you'll find at the other end.
And, by all means, if you know someone you think would benefit, please spread the word by using the share buttons on this page.
Finally, thanks for listening and remember, "Leaders read and readers lead."