I read, like, a lot. And though many of the books I read (and the authors who write them) wind up being featured on the podcast, there are plenty that don't (and not because they're not worthy). 
Sometimes it just comes down to scheduling or any other number of issues. Suffice it to say there are plenty of authors I'd love to interview that haven't yet made it on. But that shouldn't mean we can't dive into and discuss their latest book, right?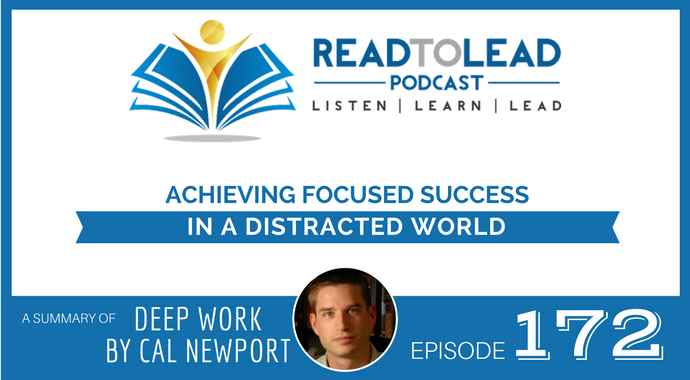 Deep Work by Cal Newport is just such a book. It was released in 2016. I finally got around to reading in March of this year. And, I loved it. It has revolutionized how I work. I think it can do the same for you.
In today's episode, I share some of the key insights and main ideas from the book, as well as a couple of others that compliment Deep Work quite nicely (more on those in a moment).
To dig in to today's episode, just click the "play" button below.
Join in on our chat below
Subscribe: iTunes | Stitcher | RSS

In today's episode, I discuss:
The structure of the book Deep Work

The author's four steps to achieving Deep Work

How you can, and why you should, schedule every minute of every day

…and much more!
---
This Episode is Sponsored By Cloud Accounting Software FreshBooks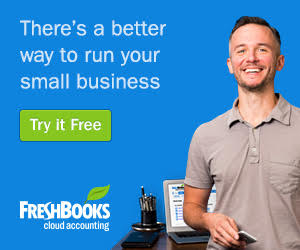 FreshBooks is currently offering a month of unrestricted use to to all RtLP listeners – totally free right now. And, you don't need a credit card for the trial.
To claim your free month, click here and be sure and enter ReadToLead in the "How Did You Hear About Us?" section.
If your business uses Freshbooks, and you'd like to share your experience with the Read to Lead audience, click the contact tab at the top of this page and let us know. Be sure and include "FreshBooks" in the subject line.
---
Cal Newport's Latest Book
You can order Deep Work: Rules for Focused Success in a Distracted World right now!
Other Episodes and Books Referenced
Episode #108 with John C. Maxwell. He's the author of Intentional Living: Choosing a Life That Matters.
Episode #120 with Daniel Harkavy. He's the coauthor of Living Forward: A Proven Plan to Stop Drifting and Get the Life You Want.
Check Out Cal's Resources
The best place to find out more about Cal is at his website.
Grab a copy of Cal's book courtesy Amazon.
Looking for a speaker? Consider hiring Cal to speak at your next event.
Connect with Cal on Twitter and LinkedIn. We're kidding. Cal doesn't "do" social media. 🙂
Click to Tweet
To share about the Read to Lead Podcast on Twitter quickly and easily, just click the box below. Your tweet will automatically be populated with this copy:
Leave Us Your Feedback
Comment and Share
Please consider rating the podcast with 5 stars and leaving a one- or two-sentence review in iTunes or on Stitcher.  This helps tremendously in bringing the podcast to the attention of others. I am also mentioning the names of all who rate the podcast with 5 stars in future episodes.
We encourage you to join the Read to Lead Nation on Facebook.  It's a community of like-minded leaders and leader-to-be, as well as fans of the Read to Lead Podcast.
You can tell your friends on Twitter about your love of reading and our new podcast by simply clicking this link and sharing the tweet you'll find at the other end.
And, by all means, if you know someone you think would benefit, please spread the word by using the share buttons on this page.
Finally, thanks for listening and remember, "Leaders read and readers lead."