I can point to a couple of people who were super influential in my desire to launch this podcast. Today's guest is one of those people. 
Luria Petrucci was making a splash and breaking new ground when she launched her own video podcast called GeekBeat.tv over 11 years ago back in late 2005.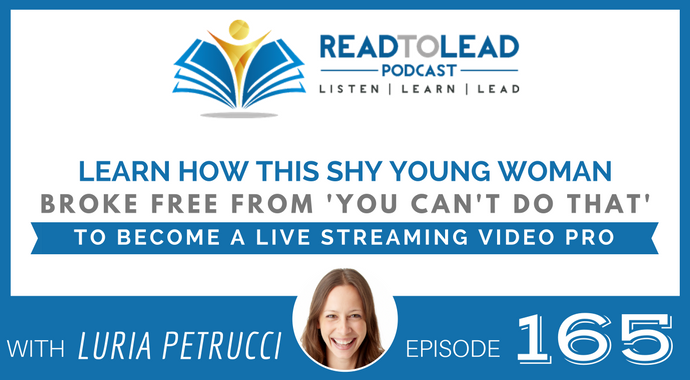 Not long after that, I would receive, as an anniversary gift, a video iPod from my awesome wife. So, what did I do? I went out and found some awesome podcasts to listen to, and in Luria's case, watch.
She was immediately engaging, and her episodes were infectious. As a self-professed early adopter, I so looked forward to what she had to say about the latest and greatest tech gadget.
If you had told me back then that one day I would be interviewing her on my very own show, I wouldn't have believed it. Yet, here we are.
Because of the influence she's had on me, and the wonderful work she's doing helping to demystify live streaming video for the Average Joe like you and me, I decided to make, for the first time in the history of Read to Lead, an exception.
Luria hasn't (yet) written a book. That's right. She's not officially an author. However, when it comes to demonstrating out-of-the-box leadership, not to mention overcoming life's obstacles and living life outside your comfort zone, there are very few better real-life examples I could choose to highlight.
In short, she's an inspiration. Click the play button below and let Luria inspire you.
Join in on our chat below
Subscribe: iTunes | Stitcher | RSS

In today's episode, Luria and I discuss:
How getting it wrong means you're just one step closer to getting it right

Why being true to who you are is key to long term personal growth

Your simple next step to making live video work for you

…and much more!
---
This Episode is Sponsored By Cloud Accounting Software FreshBooks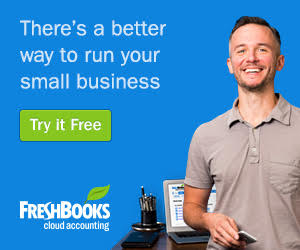 FreshBooks is currently offering a month of unrestricted use to to all RtLP listeners – totally free right now. And, you don't need a credit card for the trial.
To claim your free month, click here and be sure and enter ReadToLead in the "How Did You Hear About Us?" section.
If your business uses Freshbooks, and you'd like to share your experience with the Read to Lead audience, click the contact tab at the top of this page and let us know. Be sure and include "FreshBooks" in the subject line.
---
Luria in Action
Books Luria Recommends
Essentialism: The Disciplined Pursuit of Less by Greg McKeown
Profit First: Transform Your Business from Cash-Eating Monster to Money-Making Machine by Mike Michalowicz
Living Forward: A Proven Plan to Stop Drifting and Get the Life You Want by Michael Hyatt and Daniel Harkavy
Luria's Resources
The best place to find out more about Luria is at her website.
For more on taking the video-related quiz we talked about, check out LiveStreamingQuiz.com.
Find out more about hiring Luria to speak to your team.
Connect with Luria on Twitter and LinkedIn.
Click to Tweet
To share about the Read to Lead Podcast on Twitter quickly and easily, just click the box below. Your tweet will automatically be populated with this copy:
Leave Us Your Feedback
Comment and Share
Please consider rating the podcast with 5 stars and leaving a one- or two-sentence review in iTunes or on Stitcher.  This helps tremendously in bringing the podcast to the attention of others. I am also mentioning the names of all who rate the podcast with 5 stars in future episodes.
We encourage you to join the Read to Lead Nation on Facebook.  It's a community of like-minded leaders and leader-to-be, as well as fans of the Read to Lead Podcast.
You can tell your friends on Twitter about your love of reading and our new podcast by simply clicking this link and sharing the tweet you'll find at the other end.
And, by all means, if you know someone you think would benefit, please spread the word by using the share buttons on this page.
Finally, thanks for listening and remember, "Leaders read and readers lead."