We are all descendants of risk-averse ancestors. That, according to my guest this week, Adam Hansen, and his co-authors Edward Harrington and Beth Storz.
What does this nugget mean for you, you ask? Well, these same self-preservation instincts that helped your great, great, great, great, great, great (and so on) grandparents avoid threats and evade danger, no longer serve you in a modern world of innovation.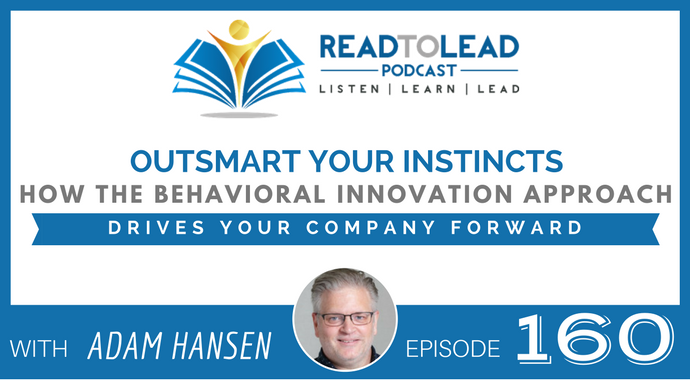 In the new book Outsmart Your Instincts: How the Behavioral Innovation Approach Drives Your Company Forward, Adam and his colleagues describe our inherent cognitive biases that get in the way of innovation and how to overcome them.
I found the book to be full of compelling case studies and exercises that opened my eyes to new ways of problem solving.
This book will increase your odds of finding new territory to explore. Speaking of which, click the "play" button below to explore some more. 
Join in on our chat below
Subscribe: iTunes | Stitcher | RSS

In today's episode, Adam and I discuss:
What it is about our ancestry that makes it hard for us to naturally innovate

The power of "pretending" when it comes to innovation

Plus, we'll dig into cognitive bias issues like Negative, Availability and Confirmation bias.

…and a lot more!
---
This Episode is Sponsored By Cloud Accounting Software FreshBooks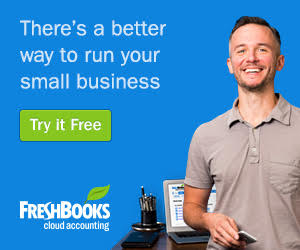 FreshBooks is currently offering a month of unrestricted use to to all RtLP listeners – totally free right now. And, you don't need a credit card for the trial.
To claim your free month, click here and be sure and enter ReadToLead in the "How Did You Hear About Us?" section.
If your business uses Freshbooks, and you'd like to share your experience with the Read to Lead audience, click the contact tab at the top of this page and let us know. Be sure and include "FreshBooks" in the subject line.
---
Adam's Latest Book
You can order your copy of Outsmart Your Instincts: How the Behavioral Innovation Approach Drives Your Company Forward right now.
Books Adam Recommends
If You Want to Write: A Book About Art, Independence and Spirit by Brenda Ueland
Humility is the New Smart: Rethinking Human Excellence in the Smart Machine Age by Edward D. Hess and Katherine Lugwig
Adam's Resources
The best place to find out more about Adam is at his website.
Here, you can pick up a copy of Adam's new book.
Find out more about hiring Adam to speak here.
Connect with Adam on Twitter and LinkedIn.
Click to Tweet
To share about the Read to Lead Podcast on Twitter quickly and easily, just click the box below. Your tweet will automatically be populated with this copy:
Leave Us Your Feedback
Comment and Share
Please consider rating the podcast with 5 stars and leaving a one- or two-sentence review in iTunes or on Stitcher.  This helps tremendously in bringing the podcast to the attention of others. I am also mentioning the names of all who rate the podcast with 5 stars in future episodes.
We encourage you to join the Read to Lead Nation on Facebook.  It's a community of like-minded leaders and leader-to-be, as well as fans of the Read to Lead Podcast.
You can tell your friends on Twitter about your love of reading and our new podcast by simply clicking this link and sharing the tweet you'll find at the other end.
And, by all means, if you know someone you think would benefit, please spread the word by using the share buttons on this page.
Finally, thanks for listening and remember, "Leaders read and readers lead."