I've crossed paths with today's guest more times than I can count. I knew who he was and was familiar with his work, but just never worked up the nerve to introduce myself. 
Dumb right? It wasn't until an event called Tribe Writers put on by Jeff Goins, that Aaron Walker decided to approach me and introduce himself. He must have gotten tired of waiting. It didn't hurt that I was one of the speakers (made me hard to miss).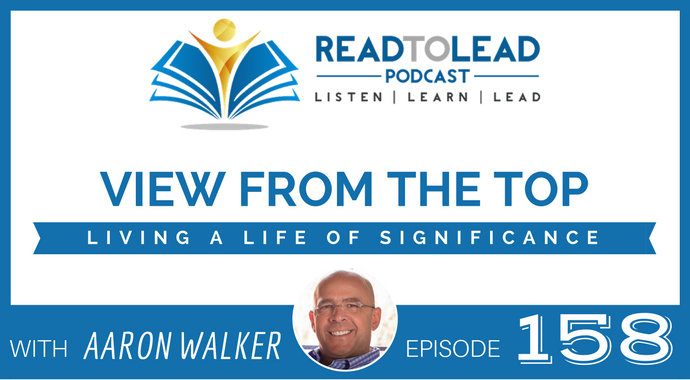 Everything I'd ever heard about Aaron was overwhelming positive. Witnessing him interact with people at Tribe Writers, and a few other conferences I'd seen him at, only helped to confirm what I'd heard.
I'm excited to let you know that in June, he has a brand new book coming out called View from the Top: Living a Life of Significance. You can actually pre-order it now, and I highly recommend that you do just that.
From launching numerous successful brick-and-mortar businesses over the years, to now coaching men all over the world through his numerous mastermind groups, Aaron is working hard every day to leave a lasting legacy for generations to come. 
Join in on our chat below
Subscribe: iTunes | Stitcher | RSS

In today's episode, Aaron and I discuss:
The impact his willingness to delay gratification has had on his life and what it means for yours

The biggest surprise he faced after retiring at age 27

The lessons he's learned from refusing to take "no" for an answer

…and much more!
---
This Episode is Sponsored By Cloud Accounting Software FreshBooks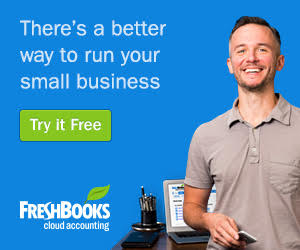 FreshBooks is currently offering a month of unrestricted use to to all RtLP listeners – totally free right now. And, you don't need a credit card for the trial.
To claim your free month, click here and be sure and enter ReadToLead in the "How Did You Hear About Us?" section.
If your business uses Freshbooks, and you'd like to share your experience with the Read to Lead audience, click the contact tab at the top of this page and let us know. Be sure and include "FreshBooks" in the subject line.
---
Aaron's Latest Book
You can pre-order your copy of View from the Top: Living a Life of Significance right now.
Aaron in Action
Books Aaron Recommends
The Big Leap: Conquer Your Hidden Fear and Take Life to the Next Level by Gay Hendricks
Essentialism: The Disciplined Pursuit of Less by Greg McKeown
The 12 Week Year: Get More Done in 12 Weeks than Others Do in 12 Months by Brian P. Moran and Michael Lennington
Deep Work: Rules for Focused Success in a Distracted World by Cal Newport
How to Win Friends and Influence People by Dale Carnegie
Mindset: The New Psychology of Success by Carol S. Dweck
The Power of Habit: Why We Do What We Do in Life and Business by Charles Duhigg
Aaron's Resources
The best place to find out more about Aaron is at his website.
Here, you can pick up a copy of Aaron's new book.
Find out more about hiring Aaron to speak here.
Connect with Tim on Twitter and LinkedIn.
Click to Tweet
To share about the Read to Lead Podcast on Twitter quickly and easily, just click the box below. Your tweet will automatically be populated with this copy:
Leave Us Your Feedback
Comment and Share
Please consider rating the podcast with 5 stars and leaving a one- or two-sentence review in iTunes or on Stitcher.  This helps tremendously in bringing the podcast to the attention of others. I am also mentioning the names of all who rate the podcast with 5 stars in future episodes.
We encourage you to join the Read to Lead Nation on Facebook.  It's a community of like-minded leaders and leader-to-be, as well as fans of the Read to Lead Podcast.
You can tell your friends on Twitter about your love of reading and our new podcast by simply clicking this link and sharing the tweet you'll find at the other end.
And, by all means, if you know someone you think would benefit, please spread the word by using the share buttons on this page.
Finally, thanks for listening and remember, "Leaders read and readers lead."