My guest this week is as effervescent and 'glass half full' as the come. 
Her name is Rachel Cruze, and she's the daughter of one of the most respected and, in some circles, reviled money experts of our time. That would be Dave Ramsey. I happen to think he's brilliant but, I'll admit, he's not everyone's cup of tea. Letting that get in the way of hearing what Rachel has to say today though would be a huge mistake.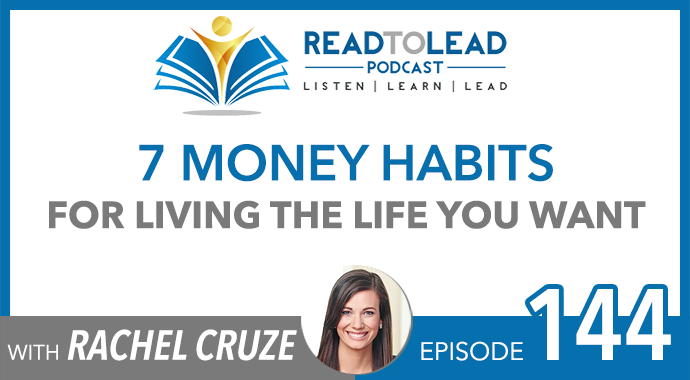 Rachel co-wrote her first book, Smart Money Smart Kids, with her dad, a smart move that enabled her to be touted as a bestselling author for the launch of book two, her first solo endeavor.
In her new book, Love Your Life Not Theirs, Rachel shares her thoughts on the power of habits, and the need to leverage them for being smarter with your money.
The first one – Quit the Comparisons – is alone worth the price of the book.
Join in on our chat below
Subscribe: iTunes | Stitcher | RSS

In today's episode, Rachel and I discuss:
Practical steps you can take to help cure yourself of the comparison trap

Tips for talking to your spouse about money

How to be more purposeful in your spending

And a lot more!
---
This Episode is Sponsored By FreshBooks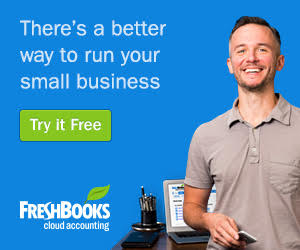 FreshBooks is currently offering a month of unrestricted use to to all RtLP listeners – totally free right now. And, you don't need a credit card for the trial.
To claim your free month, click here and be sure and enter ReadToLead in the "How Did You Hear About Us?" section.
If your business uses Freshbooks, and you'd like to share your experience with the Read to Lead audience, click the contact tab at the top of this page and let us know. Be sure and include "FreshBooks" in the subject line.
---
Rachel's Latest Book
You can order your copy of Love Your Life Not Theirs right now.
Rachel in Action
Books Rachel Recommends
The Power of Habit: Why We Do What We Do In Life and Business by Charles Duhigg
The Millionaire Next Door: The Surprising Secrets of America's Wealthy by Thomas J. Stanley
Speak Like Churchill, Stand Like Lincoln: 21 Powerful Secret's of History's Greatest Speakers by James C. Humes
The Ideal Team Player: How to Recognize and Cultivate the Three Essential Virtues by Patrick M. Lencioni
No More Faking Fine: Ending the Pretending by Esther Fleece
Rachel's Resources
The best place to find out more about Rachel is at her website.
Here, you can pick up a copy of Rachel's new book.
Check out Rachel's upcoming appearances.
Connect with Rachel on Twitter.
Click to Tweet
To share about the Read to Lead Podcast on Twitter quickly and easily, just click the box below. Your tweet will automatically be populated with this copy:
Leave Us Your Feedback
Comment and Share
Please consider rating the podcast with 5 stars and leaving a one- or two-sentence review in iTunes or on Stitcher.  This helps tremendously in bringing the podcast to the attention of others. I am also mentioning the names of all who rate the podcast with 5 stars in future episodes.
We encourage you to join the Read to Lead Nation on Facebook.  It's a community of like-minded leaders and leader-to-be, as well as fans of the Read to Lead Podcast.
You can tell your friends on Twitter about your love of reading and our new podcast by simply clicking this link and sharing the tweet you'll find at the other end.
And, by all means, if you know someone you think would benefit, please spread the word by using the share buttons on this page.
Finally, thanks for listening and remember, "Leaders read and readers lead."