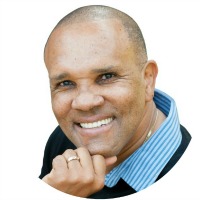 When I quizzed members of the Read to Lead Facebook group a while back asking about the topics they'd most like to learn more about, at the top of the list was venturing out into the world of self-employment and personal brand building.

Today on the show, my guest Kingsley Grant, is here to talk about just that, specifically for those looking to do it relatively late in life. 
Kingsley is a coach, speaker and consultant. His book, released earlier this year, is called The Midlife Launch: Successfully Pursue Your Dream Without Giving Up What's Most Important to You. 
If you're looking for answers to your burning questions related to starting a side hustle, or launching a whole new career, then you're in the right place. 
Click the play button below to join our conversation now. 
Join in on our chat below
Subscribe: iTunes | Stitcher | RSS

In today's episode, Kingsley and I discuss:
His advice on dealing with the fear of launching a new career

Steps you can take to ensure your family is 'on board'

How to tap into your life's experience and the importance of not discounting what you know

And a lot more…
---
This Episode is Sponsored By FreshBooks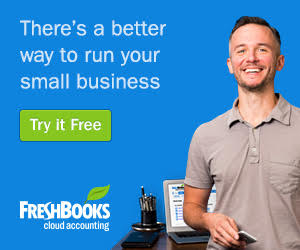 FreshBooks is currently offering a month of unrestricted use to to all RtLP listeners – totally free right now. And, you don't need a credit card for the trial.
To claim your free month, click here and be sure and enter ReadToLead in the "How Did You Hear About Us?" section.
If your business uses Freshbooks, and you'd like to share your experience with the Read to Lead audience, click the contact tab at the top of this page and let us know. Be sure and include "FreshBooks" in the subject line.
---
Kingsley's Latest Book
You can order your copy of The Midlife Launch right now.
Kingsley in Action
Books Kingsley Recommends
The 4-Hour Work Week by Timothy Ferriss
The Millionaire Messenger by Brendon Burchard
Thing and Grow Rich by Napoleon Hill
Rich Dad, Poor Dad by Robert T. Kiyosaki
Kingsley's Resources
The best place to find out more about Kingsley is at his website.
Here, you can pick up a copy of Kingsley's new book.
You might consider hiring Kingley to speak or consult your business.
Connect with Kingsley on Twitter and LinkedIn.
Kingsley is offering 4 free chapters from his book and a helpful video on discovering your passion. Get both of those resources now by going here.
Other Resources Mentioned
During his chat with Kingsley, Jeff mentioned previous Read to Lead guest Margie Warrell, author of Brave, and this quote from her:
Fear regret more than you fear failure.The greater risk isn't trying and failing but spending the best years of our lives sitting comfortably on the sidelines too afraid to try at all.
Jeff interviewed Margie in Episode #091.
Also mentioned was listener Zainab Ahmad from xeniawordart.com. Zainab's question related to her struggle with effectively marketing her and her business as an introvert. Jeff recommended she check out The Introvert Entrepreneur from Beth Buelow.
Beth was a guest on Read to Lead earlier this year. She appeared on Episode #102.
Click to Tweet
To share about the Read to Lead Podcast on Twitter quickly and easily, just click the box below. Your tweet will automatically be populated with this copy:
Leave Us Your Feedback
Comment and Share
Please consider rating the podcast with 5 stars and leaving a one- or two-sentence review in iTunes or on Stitcher.  This helps tremendously in bringing the podcast to the attention of others. I am also mentioning the names of all who rate the podcast with 5 stars in future episodes.
We encourage you to join the Read to Lead Nation on Facebook.  It's a community of like-minded leaders and leader-to-be, as well as fans of the Read to Lead Podcast.
You can tell your friends on Twitter about your love of reading and our new podcast by simply clicking this link and sharing the tweet you'll find at the other end.
And, by all means, if you know someone you think would benefit, please spread the word by using the share buttons on this page.
Finally, thanks for listening and remember, "Leaders read and readers lead."