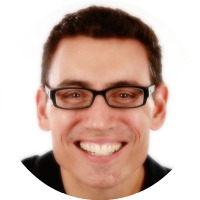 Today's guest has enjoyed a broad set of experiences in his relatively brief time on earth.
Louis Efron's career credits include Head of Global Employee Engagement for Tesla Motors, International VP of HR for JDA Software, VP of HR for the Fortune 300 medical device company, Stryker and Broadway theatre. He is an award winning human resources executive, entrepreneur, writer, theatre director, producer, consultant, speaker and founder of the charity World Child Cancer USA.
He has lived and worked throughout the US, Europe, Africa, and Asia. He studied Labor Relations at Cornell University, New York State School of Industrial and Labor Relations, and Advanced Leadership at Harvard Business School. He holds a BA from California State University, Fullerton, as well as a BS and JD from Saratoga University School of Law.
Oh, and in his spare time, he writes books. He's currently working on his second book concerning the organizational intersection between purpose and execution. The book we discuss today is his first. It's called How to Find a Job, Career and Life You  Love: A Journey to Purpose, Fulfillment and Life Happiness.
To join our conversation, just click the play button below.
Subscribe: iTunes | Stitcher | RSS

In today's episode, Louis and I discuss:
How to "recast" your resume to better reflect the job or career you're seeking

The clues your childhood might hold to discovering what you were meant to do

What to do if and when your true gifts aren't necessarily obvious to you

And a lot more…
---
This Episode is Sponsored By FreshBooks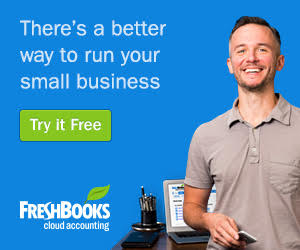 FreshBooks is currently offering a month of unrestricted use to to all RtLP listeners – totally free right now. And, you don't need a credit card for the trial.
To claim your free month, click here and be sure and enter ReadToLead in the "How Did You Hear About Us?" section.
If your business uses Freshbooks, and you'd like to share your experience with the Read to Lead audience, click the contact tab at the top of this page and let us know. Be sure and include "FreshBooks" in the subject line.
---
Louis Efron's Latest Book
You can order your copy of How to Find a Job, Career and Life You  Love: A Journey to Purpose, Fulfillment and Life Happiness right now.
Louis in Action
Louis Efron on Employee Engagement from Louis Efron on Vimeo.
Books Louis Recommends
The Tao of Pooh by Benjamin Hoff
The Alchemist by Paulo Coelho
The 21 Irrefutable Laws of Leadership: Follow Them and People Will Follow You by John C. Maxwell
Drive: The Surprising Truth About What Motivates Us by Daniel H. Pink
Louis Efron's Resources
The best place to find out more about Louis is at his company website.
Download a free chapter from Louis' book.
Here, you can pick up a copy of Louis' new book.
You might consider booking Louis to speak at your next event.
Connect with Louis on Twitter and LinkedIn.
Click to Tweet
To quickly and easily share about the Read to Lead Podcast on Twitter, just click the link below. Your tweet will automatically be populated with this copy:
Leave Us Your Feedback
Comment and Share
Please consider rating the podcast with 5 stars and leaving a one- or two-sentence review in iTunes or on Stitcher.  This helps tremendously in bringing the podcast to the attention of others. I am also mentioning the names of all who rate the podcast with 5 stars in future episodes.
We encourage you to join the Read to Lead Nation on Facebook.  It's a community of like-minded leaders and leader-to-be, as well as fans of the Read to Lead Podcast.
You can tell your friends on Twitter about your love of reading and our new podcast by simply clicking this link and sharing the tweet you'll find at the other end.
And, by all means, if you know someone you think would benefit, please spread the word by using the share buttons on this page.
Finally, thanks for listening and remember, "Leaders read and readers lead."