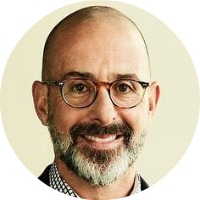 If you were to ask me to name a single person who has impacted my life more in the last 8 to ten years than anyone else, my selection would be easy. Michael Hyatt.
Funny that we often don't think about the people we admire, the ones pouring into our lives so effectively, as having coaches themselves. The best ones, however, do. And Michael Hyatt is no exception.
Michael's coach for more than a decade, and the man with whom he has co-authored his latest book is none other than Daniel Harkavy, founder and CEO of Building Champions.
The book they've written together is Living Forward: The Proven Plan to Stop Drifting and Get the Life You Want. I truly believe the book is positioned to change tens of thousands, if not hundreds of thousands, or even millions of lives in the years to come.
To hear our conversation, just click the play button below.
Subscribe: iTunes | Stitcher | RSS

In today's episode, Daniel and I discuss:
"Drifting" and the costly consequences when left unchecked

How to develop a Life Plan so that you can truly live "forward"

What it really means to have "balance" in your life

And a lot more…
---
This Episode is Sponsored By FreshBooks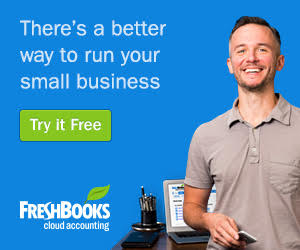 FreshBooks is currently offering a month of unrestricted use to to all RtLP listeners – totally free right now. And, you don't need a credit card for the trial.
To claim your free month, click here and be sure and enter ReadToLead in the "How Did You Hear About Us?" section.
If your business uses Freshbooks, and you'd like to share your experience with the Read to Lead audience (just like Tomas did today), click the contact tab at the top of this page and let us know. Be sure and include "FreshBooks" in the subject line.
---
Daniel's Latest Book
You can order your copy of Living Forward: A Proven Plan to Stop Drifting and Get the Life You Want right now.
Daniel in Action
Books Daniel Recommends
Oh the Places You'll Go by Dr. Suess
Management: Tasks, Responsibilities, Practices by Peter F. Drucker
Boundaries for Leaders: Results, Relationships and being Ridiculously In Charge by Henry Cloud
Thinking for a Change: 11 Ways Highly Successful People Approach Life and Work by John Maxwell
The Five Dysfunctions of a Team: A Leadership Fable by Pat Lencioni
Working the Room: How to Move People to Action Through Audience-Centered Speaking by Nick Morgan
Daniel's Resources
The best place to find out more about Daniel is on his company website.
Here, you can pick up a copy of Daniel's new book.
You might consider booking Daniel to speak at your next event.
Connect with Daniel on Twitter and on LinkedIn.
Click to Tweet
To quickly and easily share about the Read to Lead Podcast on Twitter, just click the link below. Your tweet will automatically be populated with this copy:
Leave Us Your Feedback
Comment and Share
Please consider rating the podcast with 5 stars and leaving a one- or two-sentence review in iTunes or on Stitcher.  This helps tremendously in bringing the podcast to the attention of others. I am also mentioning the names of all who rate the podcast with 5 stars in future episodes.
We encourage you to join the Read to Lead Nation on Facebook.  It's a community of like-minded leaders and leader-to-be, as well as fans of the Read to Lead Podcast.
You can tell your friends on Twitter about your love of reading and our new podcast by simply clicking this link and sharing the tweet you'll find at the other end.
And, by all means, if you know someone you think would benefit, please spread the word by using the share buttons on this page.
Finally, thanks for listening and remember, "Leaders read and readers lead."