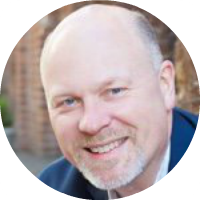 I always felt it was one day destined to happen. What's that you ask? Why, a Ray Edwards sighting on the Read to Lead Podcast of course.
You see, Ray is someone I've admired for quite some time, so it was a delight to finally have the opportunity to share the Ray I've gotten to know with you. Ray's background is in copywriting, In fact, he's helped sell an estimated $100 million dollars in products and services, helping names like Tony Robbins and Jack Canfield to name a few.
If you're like most, you struggle with writing sales copy. If that's you, then today's show is going to be life-changing. Be sure and pick up a copy of Ray's new book called How to Write Copy That Sells: The Step-by-Step System for Mores Sales, to More Customers, More Often.
To hear of conversation, just click the play button below.
Subscribe: iTunes | Stitcher | RSS

In today's episode, Ray and I discuss:
Why he believes a clear understanding of copywriting is so important

The differences between selling others what they want, and selling them what they need

Some of the secrets to writing great copy that can be derived from the movies

And a lot more…
---
This Episode is Sponsored By the Folks at UpDesk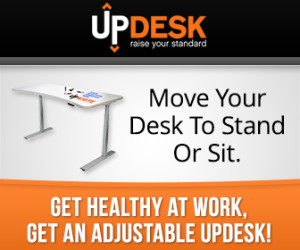 Read to Lead is supported by UpDesk, helping you "take a stand" for your health.
One of the smartest decisions I've made was investing in a motorized standup desk.
UpDesk will ship your desk free anywhere inside the contiguous US.
Go to ReadtoLeadPodcast.com/desk and find the one right for you. Get healthy at work!
---
Ray's Latest Book
You can order your copy of How to Write Copy That Sells: The Step-by-Step System for Mores Sales, to More Customers, More Often right now.
Ray in Action
Check out Ray's fantastic podcast! It's called The Ray Edwards Show.
Books Ray Recommends
Launch: An Internet Millionaire's Secret Formula to Sell Almost Anything Online, Build a Business You Love, And Live the Life of Your Dreams by Jeff Walker
Influence: The Psychology of Persuasion by Robert Cialdini
The War of Art: Break Through the Blocks and Win Your Inner Creative Battles by Steven Pressfield
The Alchemist by Paulo Coelho
Tribes: We Need You to Lead Us by Seth Godin
Ray's Resources
The best place to find out more about Ray is on his company website.
Here, you can pick up a copy of Ray's new book.
You might consider booking Ray to speak at your next event.
Connect with Ray on Twitter and on LinkedIn.
Click to Tweet
To quickly and easily share about the Read to Lead Podcast on Twitter, just click the link below. Your tweet will automatically be populated with this copy:
Leave Us Your Feedback
Comment and Share
Please consider rating the podcast with 5 stars and leaving a one- or two-sentence review in iTunes or on Stitcher.  This helps tremendously in bringing the podcast to the attention of others. I am also mentioning the names of all who rate the podcast with 5 stars in future episodes.
We encourage you to join the Read to Lead Nation on Facebook.  It's a community of like-minded leaders and leader-to-be, as well as fans of the Read to Lead Podcast.
You can tell your friends on Twitter about your love of reading and our new podcast by simply clicking this link and sharing the tweet you'll find at the other end.
And, by all means, if you know someone you think would benefit, please spread the word by using the share buttons on this page.
Finally, thanks for listening and remember, "Leaders read and readers lead."