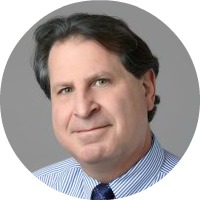 Ever wonder how some people seem to always hit it out of the park?
Sure, they may occasionally miss the mark but, more often than not, you can't help but notice how those around you are having one success after another? So, what's their secret? Why do they seem to have many more hits than misses?
That's what we attempt to wrap our minds around today with the help of Ken Goldstein. Ken is author of Endless Encores: Repeating Success Through People, Products and Profits.
Ken is an advisor to a number of successful companies and has served as CEO and chairman of the board at SHOP.COM, and as executive vice president and managing director of Disney Online. He also speaks and teaches frequently on topics of leadership, executive management, and innovation.
To join my conversation with Ken, simply hit the play button below. You're sure to learn a lot.
Subscribe: iTunes | Stitcher | RSS

In today's episode, Ken and I discuss:
The key to building a career of endless encores

The importance of understanding the difference between compromise and consensus

The three things you need to evaluate the next time you make a hiring decision

And a lot more…
---
This Episode is Sponsored By the Folks at UpDesk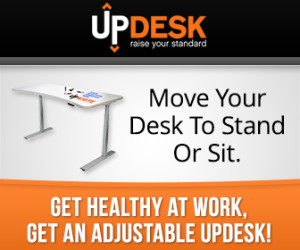 Read to Lead is supported by UpDesk, helping you "take a stand" for your health.
One of the smartest decisions I've made was investing in a motorized standup desk.
UpDesk will ship your desk free anywhere inside the contiguous US.
Go to ReadtoLeadPodcast.com/desk and find the one right for you. Get healthy at work!
---
Ken Goldstein's Latest Book
You can order your copy of Endless Encores: Repeating Success Through People, Products and Profits right now?
Ken Goldstein in Action
Books Ken Recommends
Only the Paranoid Survive: How to Exploit the Crisis Points that Challenge Every Company by Andrew S. Grove
First, Break All the Rules: What the World's Greatest Managers Do Differently by Marcus Buckingham and Curt Coffman
Ken Goldstein Resources
The best place to find out more about Ken is on his company website.
Here, you can pick up a copy of Ken's new book.
You might consider booking Ken to speak at your next event.
Connect with Ken on Twitter and on LinkedIn.
Click to Tweet
To quickly and easily share about the Read to Lead Podcast on Twitter, just click the link below. Your tweet will automatically be populated with this copy:
People, products and profits, in that order, are key to repeat success. @THEjeffbrown with @CorporateIntel: http://readtoleadpodcast.com/114
Leave Us Your Feedback
Comment and Share
Please consider rating the podcast with 5 stars and leaving a one- or two-sentence review in iTunes or on Stitcher.  This helps tremendously in bringing the podcast to the attention of others. I am also mentioning the names of all who rate the podcast with 5 stars in future episodes.
We encourage you to join the Read to Lead Nation on Facebook.  It's a community of like-minded leaders and leader-to-be, as well as fans of the Read to Lead Podcast.
You can tell your friends on Twitter about your love of reading and our new podcast by simply clicking this link and sharing the tweet you'll find at the other end.
And, by all means, if you know someone you think would benefit, please spread the word by using the share buttons on this page.
Finally, thanks for listening and remember, "Leaders read and readers lead."