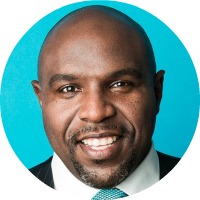 What do you think when you hear the word retirement?
For me, I picture my extended family gathering to celebrate my grandfather's retirement when I was a teenager. He would go on to live for almost another 30 years after that. I will always remember him biding his time sitting in a recliner watching television, and once or twice a year traveling to his home state of Alabama (from Indiana) to visit.
Not exactly how I intend to spend my final years.
In his upcoming book Retire Inspired: It's Not an Age, It's a Financial Number (available for pre-order until January 11, 2016), author, speaker and financial coach Chris Hogan says the average American's retirement dreams don't line up with their financial reality. In fact, many retirees he says will be packing their lunch for an 8-hour shift out of necessity. They simply aren't ready.
Chris' message is a simple one: Whether you're twenty-five and starting your first job or fifty-five and watching the career clock start to wind down, today is the day to get serious about your retirement.
To join my conversation with Chris, simply hit the play button below. I know you're going to get a lot out of it.
Subscribe: iTunes | Stitcher | RSS

In today's episode, Chris and I discuss:
Some of the retirement obstacles Chris sees as the most common

Why, just as in sports, we must first understand the fundamentals

His advice for helping build the habit of budgeting

And much more!
---
This Episode is Sponsored By the Folks at UpDesk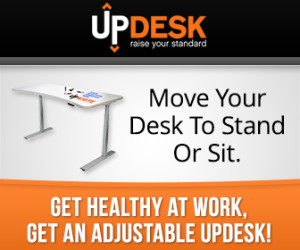 Read to Lead is supported by UpDesk, helping you "take a stand" for your health.
One of the smartest decisions I've made this year is investing in a motorized standup desk.
UpDesk will ship your desk free anywhere inside the contiguous US.
Go to ReadtoLeadPodcast.com/desk and find the one right for you. Get healthy at work!
---
Chris Hogan's Latest Book
You can pre-order your copy of Retire Inspired: It's Not an Age, It's a Financial Number right now!
Chris Hogan in Action
Books Chris Recommends
Total Money Makeover: Classic Edition: A Proven Plan for Financial Fitness by Dave Ramsey
Good to Great: Why Some Companies Make the Leap…and Others Don't by Jim Collins
The Go-Getter: The Story That Tells You How to Be One by Peter B. Kyne
Think and Grow Rich by Napoleon Hill
Chris Hogan Resources
The best place to find out more about Chris is on his company website.
Here, you can pick up a copy of Chris' new book.
You might consider booking Chris to speak at your next event.
Connect with Chris on Twitter and on LinkedIn.
Once you've pre-ordered the book, click here for information on claiming the FREE BONUSES Chris mentioned. 
Click to Tweet
To quickly and easily share about the Read to Lead Podcast on Twitter, just click the link below. Your tweet will automatically be populated with this copy:
"The earlier you choose to talk about retirement, the more choices you'll have when the time comes." via @ChrisHogan360 with @THEjeffbrown
Leave Us Your Feedback
Comment and Share
Please consider rating the podcast with 5 stars and leaving a one- or two-sentence review in iTunes or on Stitcher.  This helps tremendously in bringing the podcast to the attention of others. I am also mentioning the names of all who rate the podcast with 5 stars in future episodes.
We encourage you to join the Read to Lead Nation on Facebook.  It's a community of like-minded leaders and leader-to-be, as well as fans of the Read to Lead Podcast.
You can tell your friends on Twitter about your love of reading and our new podcast by simply clicking this link and sharing the tweet you'll find at the other end.
And, by all means, if you know someone you think would benefit, please spread the word by using the share buttons on this page.
Finally, thanks for listening and remember, "Leaders read and readers lead."