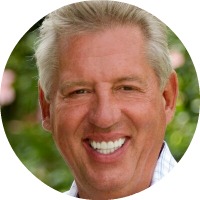 Every one of us wants our life to matter.
We each have an innate need, a longing, to be significant, to make a contribution, to do something noble and purposeful. We often, however, doubt that these things are within our reach.
So says the man most know as the #1 Leadership Expert in the world, and author Intentional Living: Choosing a Life That Matters, John Maxwell.
John says that making an impact on the world doesn't require you to be a certain age, have a lot of money, fame, or a big idea. In fact, the key to choosing a life that matters comes down to one word. Intentionality.
To join my conversation with John, simply hit the play button below. I know you're going to get a lot out of it.
Subscribe: iTunes | Stitcher | RSS

In today's episode, John and I discuss:
The difference between success and what it truly means to live a life of significance

Some of the benefits that come your way when you choose to live intentionally

The importance of understanding your "why" and how it helps you find your "way"

And much more!
---
This Episode is Sponsored By the Folks at UpDesk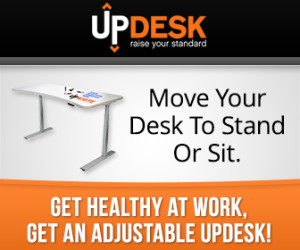 Read to Lead is supported by UpDesk, helping you "take a stand" for your health.
One of the smartest decisions I've made this year is investing in a motorized standup desk.
UpDesk will ship your desk free anywhere inside the contiguous US.
Go to ReadtoLeadPodcast.com/desk and find the one right for you. Get healthy at work!
---
John Maxwell's Latest Book
You can order your copy of Intentional Living: Choosing a Life That Matters right now!
John Maxwell in Action
Books John Recommends
The Power of Positive Thinking by Norman Vincent Peale
How to Win Friends and Influence People by Dale Carnegie
Move Ahead with Possibility Thinking by Robert Schuller
Walking with the Saints: Through the Best and Worst Times of Our Lives by Calvin Miller
Come Be My Light by Mother Teresa
Halftime: Changing Your Game Plan from Success to Significance by Bob Buford
Team of Rivals: The Political Genius of Abraham Lincoln by Doris Kearns Goodwin
The Leadership Challenge: How to Make Extraordinary Things Happen in Organizations by James Kouzes and Barry Posner
John Maxwell Resources
The best place to find out more about John is on his company website.
Here, you can pick up a copy of John's new book.
You might consider hiring John to speak at your next event or consult your company.
Find out more info about the 7-Day Experiment John talked about with Jeff.
Consider subscribing to Success Magazine. Jeff and John love it!
Connect with John on Twitter and on LinkedIn.
Click to Tweet
To quickly and easily share about the Read to Lead Podcast on Twitter, just click the link below. Your tweet will automatically be populated with this copy:
"One of the most underestimated words in the English language is 'consistency.'" via @JohnCMaxwell | http://readtoleadpodcast.com/108
Leave Us Your Feedback
Comment and Share
Please consider rating the podcast with 5 stars and leaving a one- or two-sentence review in iTunes or on Stitcher.  This helps tremendously in bringing the podcast to the attention of others. I am also mentioning the names of all who rate the podcast with 5 stars in future episodes.
We encourage you to join the Read to Lead Nation on Facebook.  It's a community of like-minded leaders and leader-to-be, as well as fans of the Read to Lead Podcast.
You can tell your friends on Twitter about your love of reading and our new podcast by simply clicking this link and sharing the tweet you'll find at the other end.
And, by all means, if you know someone you think would benefit, please spread the word by using the share buttons on this page.
Finally, thanks for listening and remember, "Leaders read and readers lead."