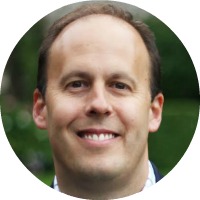 Today's guest is co-author of what you might call a "power" book.
If implemented, it has the power to literally transform the relationships of those you love the most and help you become a significant leader at work and in your community. If you can admit to the areas in your life where you tend to disconnect – personal, family, team, organization, and community – and if you are willing to deal with them. 
In their new book, 5 Gears: How to Be Present and Productive When There is Never Enough Time, Jeremie Kubicek and Steve Cockram suggest relational intelligence is the future competitive advantage for leaders. It is becoming the primary currency of leadership influence.
To join my conversation with Jeremie, simply hit the play button below.
Subscribe: iTunes | Stitcher | RSS

In today's episode, Jeremie and I discuss:
Why leading well is similar to driving well and how to apply the 5 gear analogy

The differences between understanding the various gears at home versus work

The importance of being able to recognize when a shift is appropriate or necessary

And much more!
---
This Episode is Sponsored By the Folks at UpDesk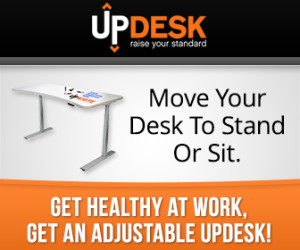 Read to Lead is supported by UpDesk, helping you "take a stand" for your health.
One of the smartest decisions I've made this year is investing in a motorized standup desk.
UpDesk will ship your desk free anywhere inside the contiguous US.
Go to ReadtoLeadPodcast.com/desk and find the one right for you. Get healthy at work!
---
Jeremie Kubicek's Latest Book
You can order your copy of 5 Gears: How to Be Present and Productive When There is Never Enough Time right now!
Jeremie Kubicek in Action
Books Jeremie Recommends
Personality, Character and Leadership in the White House: Psychologists Assess the Presidents by Steven J. Rubenzer
The Culture Code: An Ingenious Way to Understand Why People Around the World Live and Buy as They Do by Clotaire Rapaille
Leadership and Self-Deception: Getting Out of the Box by the Arbinger Institute
Jeremie Kubicek Resources
The best place to find out more about Jeremie is on his company website.
Here, you can pick up a copy of Jeremie's new book.
You might consider hiring Jeremie to speak at your next event or consult your company.
Connect with Jeremie on Twitter and on LinkedIn.
Click to Tweet
To quickly and easily share about the Read to Lead Podcast on Twitter, just click the link below. Your tweet will automatically be populated with this copy:
Relational intelligence, the future competitive advantage for leaders via @JeremieKubicek  & @THEJeffBrown. http://readtoleadpodcast.com/104
Leave Us Your Feedback
Comment and Share
Please consider rating the podcast with 5 stars and leaving a one- or two-sentence review in iTunes or on Stitcher.  This helps tremendously in bringing the podcast to the attention of others. I am also mentioning the names of all who rate the podcast with 5 stars in future episodes.
We encourage you to join the Read to Lead Nation on Facebook.  It's a community of like-minded leaders and leader-to-be, as well as fans of the Read to Lead Podcast.
You can tell your friends on Twitter about your love of reading and our new podcast by simply clicking this link and sharing the tweet you'll find at the other end.
And, by all means, if you know someone you think would benefit, please spread the word by using the share buttons on this page.
Finally, thanks for listening and remember, "Leaders read and readers lead."