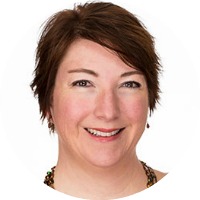 Chances are, everything you've learned about introverts, or what it means to be one, is wrong.
My guest today, Beth Buelow (pronounced BEE-loh), says that you don't need to be loud and brash be be successful in business. In fact, the strengths and traits of the typical introvert lend themselves well to entrepreneurship, as well as "intrapreneurship" and a range of business roles.
Beth's book, The Introvert Entrepreneur: Amplify Your Strengths and Create Success on Your Own Terms, is available for pre-order now.
In it, Beth addresses a wide range of topics, from managing fears and expectations and developing a growth mind-set, to networking, marketing, leadership skills, and community-building. Her book is filled with fresh insights and actionable advice.
To join our conversation, simply hit the play button below.
Subscribe: iTunes | Stitcher | RSS

In today's episode, Beth and I discuss:
Some of the misconceptions society has about introverts

Tips for communicating with the introverts in your life

The introvert's relationship with fear

And much more!
---
This Episode is Sponsored By the Folks at UpDesk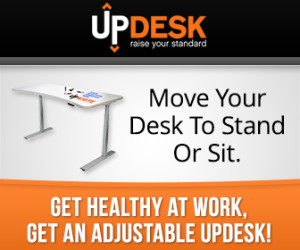 Read to Lead is supported by UpDesk, helping you "take a stand" for your health.
One of the smartest decisions I've made this year is investing in a motorized standup desk.
UpDesk will ship your desk free anywhere inside the contiguous US.
Go to ReadtoLeadPodcast.com/desk and find the one right for you. Get healthy at work!
---
Beth Buelow's Latest Book
You can order your copy of The Introvert Entrepreneur: Amplify Your Strengths and Create Success on Your Own Terms right now!
Beth Buelow in Action
Books Beth Recommends
Feel the Fear…and Do It Anyway by Susan Jeffers
Please Understand Me: Character and Temperate Types by David Keirsey and Marilyn Bates
Good to Great: Why Some Companies Make the Leap…and Others Don't by Jim Collins
Loving What Is: Four Questions that Can Change Your Life by Byron Katie
Made to Stick: Why Some Ideas Survive and Others Die by Chip & Dan Heath
The books of Anne Lamott and Harold Kushner
Beth Buelow Resources
The best place to find out more about Beth is on her company website.
Here, you can pick up a copy of Beth's new book.
You might consider hiring Beth to speak at your next event or consult your company.
Connect with Beth on Twitter and on LinkedIn.
Click to Tweet
To quickly and easily share about the Read to Lead Podcast on Twitter, just click the link below. Your tweet will automatically be populated with this copy:
Amplify your strengths and create success on your own terms with @IntrovertCoach! via @THEjeffbrown http://readtoleadpodcast.com/102
Leave Us Your Feedback
Comment and Share
Please consider rating the podcast with 5 stars and leaving a one- or two-sentence review in iTunes or on Stitcher.  This helps tremendously in bringing the podcast to the attention of others. I am also mentioning the names of all who rate the podcast with 5 stars in future episodes.
We encourage you to join the Read to Lead Nation on Facebook.  It's a community of like-minded leaders and leader-to-be, as well as fans of the Read to Lead Podcast.
You can tell your friends on Twitter about your love of reading and our new podcast by simply clicking this link and sharing the tweet you'll find at the other end.
And, by all means, if you know someone you think would benefit, please spread the word by using the share buttons on this page.
Finally, thanks for listening and remember, "Leaders read and readers lead."