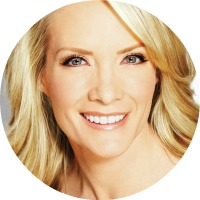 Former White House press secretary, Dana Perino, is one of my favorite human beings.
Known as "the voice of reason," Dana has built a reputation as a woman who is able to find the bright side in nearly every situation.
In her new book, And the Good News Is: Lessons and Advice From the Bright Side, Dana shares about the impact her upbringing had on her approach to life as an adult, her time at the White House working alongside President Bush and, now, as co-host of one of cable TV's most popular shows, The Five, airing weekdays on FoxNews.
There is a plethora of life and leadership lessons shared in the book AND in this episode. I have no doubt you'll find it helpful.
Subscribe: iTunes | Stitcher | RSS
In today's episode, Dana and I discuss:
Practices Leaders can leverage to foster an environment more conducive to sharing opinions and speaking up
The importance of Feeding Your Brain and the impact it can have on your career
Methods for improving civility in all areas of life
And much more!
---
Announcing – Blinkist 3 Now with Audio Summaries [Sponsor]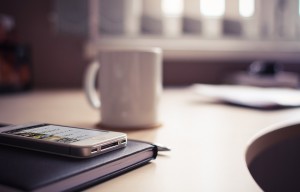 Tired of unfinished books on your shelf? Wanna read more books in less time? Like, say, as many as four of your favorite business books in an hour?
With Blinkist, glean the main ideas and key insights from some of your favorite business books in just 15 minutes. To start your free trial today, just click our special Blinkist link.
With Blinkist 3, they've added audio versions of many of their written summaries, with new ones being added each week. Plus, sync your highlights to Evernote and send unlimited summaries to your Kindle.
***********
Try Lynda.com FREE for 10 Days [Sponsor]
Kickstart your new year and challenge yourself to learn something new with a free 10-day trial to lynda.com!
lynda.com is used by millions of people around the world and has over 3,000 courses on topics like web development, photography, visual design and business, as well as software training like Excel, WordPress, and Photoshop.
All of their courses are taught by experts and new courses are added to the site every week.
Whether you want to set new financial goals, find work/life balance, invest in a new hobby, ask your boss for a raise, find a new job or improve upon your current job skills in 2015, lynda.com has something for everyone!
---
Dana Perino's Latest Book
You can order your copy ofAnd the Good News Is: Lessons and Advice From the Bright Side right now!
Books Dana Recommends
What I Saw at the Revolution: A Political Life in the Reagan Era by Peggy Noonan
Superpower: Three Choices for America's Role in the World by Ian Bremmer
This is the Story of a Happy Marriage by Ann Patchett
All the Light We Cannot See by Anthony Doerr
Rules of Civility by Armor Towles
We are Not Ourselves by Matthew Thomas
The books of Jonathan Weisman
Dana Perino Resources
The best place to find out more about Dana is on her website.
Here, Dana provides more information about her latest book and where you can find her on tour.
You might consider hiring Dana to speak at your next event or consult your company.
Check out Dana's daily TV show The Five airing weekdays on FoxNews.
Click to Tweet
To quickly and easily share about the Read to Lead Podcast on Twitter, just click the link below. Your tweet will automatically be populated with this copy:
Leaders must share credit, take blame, and exercise forgiveness. Via @DanaPerino and @THEjeffbrown. http://readtoleadpodcast.com/088
Leave Us Your Feedback
Comment and Share
Please consider rating the podcast with 5 stars and leaving a one- or two-sentence review in iTunes or on Stitcher.  This helps tremendously in bringing the podcast to the attention of others. I am also mentioning the names of all who rate the podcast with 5 stars in future episodes.
We encourage you to join the Read to Lead Nation on Facebook.  It's a community of like-minded leaders and leader-to-be, as well as fans of the Read to Lead Podcast.
You can tell your friends on Twitter about your love of reading and our new podcast by simply clicking this link and sharing the tweet you'll find at the other end.
And, by all means, if you know someone you think would benefit, please spread the word by using the share buttons below and up top.
Finally, thanks for listening and remember, "Leaders read and readers lead."