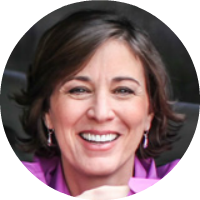 I am delighted to welcome today's guest. Mindy Hall, PhD, has over 25 years of successful results and experience working with leaders in Fortune 50 companies.
In her new book, Leading with Intention: Every Moment is a Choice, Mindy says that leadership begins with self-awareness. You have the power, she says, to choose the impact you want to have.
Every interaction is an opportunity. Every action has an impact. Every moment is a choice.
Whether you're presenting to an entire organization or talking one-on-one with a colleague – every interaction is a chance to influence and inspire others to achieve extraordinary results.
Your ability to do that, Mindy says, depends on two factors: 1) How aware you are of your impact, and 2) The care and discipline with which you choose your actions, day-by-day, moment-by-moment.
Subscribe: iTunes | Stitcher | RSS
In today's episode, Mindy and I discuss:
Why recognizing your impact as a leader begins with self-awareness
The 8 critical questions we need to consider to begin building this awareness
The importance of evaluating our preconceived notions
And much more!
---
Announcing – Blinkist 3 Now with Audio Summaries [Sponsor]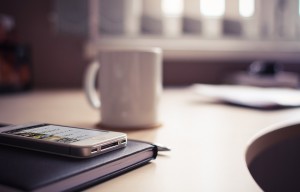 Tired of unfinished books on your shelf? Wanna read more books in less time? Like, say, as many as four of your favorite business books in an hour?
With Blinkist, glean the main ideas and key insights from some of your favorite business books in just 15 minutes. To start your free trial today, just click our special Blinkist link.
With Blinkist 3, they've added audio versions of many of their written summaries, with new ones being added each week. Plus, sync your highlights to Evernote and send unlimited summaries to your Kindle.
***********
Try Lynda.com FREE for 10 Days [Sponsor]
Kickstart your new year and challenge yourself to learn something new with a free 10-day trial to lynda.com!
lynda.com is used by millions of people around the world and has over 3,000 courses on topics like web development, photography, visual design and business, as well as software training like Excel, WordPress, and Photoshop.
All of their courses are taught by experts and new courses are added to the site every week.
Whether you want to set new financial goals, find work/life balance, invest in a new hobby, ask your boss for a raise, find a new job or improve upon your current job skills in 2015, lynda.com has something for everyone!
---
Mindy Hall's Latest Book
You can order your copy of Leading with Intention: Every Moment is a Choice right now!
Books Mindy Recommends
The numerous books by David Sibbet on visualization
Design Thinking for Strategic Innovation: What They Can't Teach You at Business or Design School by Idris Mootee
Mindy Hall Resources
The best place to find out more about Mindy on her website.
Here, Mindy provides more information about her latest book.
You might consider hiring Mindy to speak at your next event or consult your company.
Check out Mindy's podcast Peak Development Radio
Past Episodes Referenced
Episode #041 with Dan Roam, author of Show and Tell
Episode #46 with Sunni Brown, author of The Doodle Revolution
Click to Tweet
To quickly and easily share about the Read to Lead Podcast on Twitter, just click the link below. Your tweet will automatically be populated with this copy:
Are you choosing the impact you want to have? @MindyHallPhD talks Leading with Intention w/ @THEjeffbrown: http://readtoleadpodcast.com/086
Leave Us Your Feedback
Comment and Share
Please consider rating the podcast with 5 stars and leaving a one- or two-sentence review in iTunes or on Stitcher.  This helps tremendously in bringing the podcast to the attention of others. I am also mentioning the names of all who rate the podcast with 5 stars in future episodes.
We encourage you to join the Read to Lead Nation on Facebook.  It's a community of like-minded leaders and leader-to-be, as well as fans of the Read to Lead Podcast.
You can tell your friends on Twitter about your love of reading and our new podcast by simply clicking this link and sharing the tweet you'll find at the other end.
And, by all means, if you know someone you think would benefit, please spread the word by using the share buttons below and up top.
Finally, thanks for listening and remember, "Leaders read and readers lead."
[spp-player]