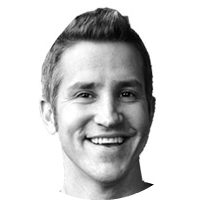 Is it true? Could Do Over, Jon Acuff's new book, indeed be the best book ever written on the topic of careers? Popular author and blogger Seth Godin says it is.
Seth goes on to say, "I'm not even sure what book comes in second. This is practical, human, touching, urgent, vulnerable, universal, actionable truth, all in a well-written, handy package. Go!"
To say that Jon Acuff pee'd a little when he received word Seth would be blurbing his latest book would be a colossal understatement. There were parties, dancing, drinking and, okay, so I don't know all that happened when Jon got the news, but we can assume it was celebratory.
In Do Over, Jon says when you leverage what he calls your Career Savings Account – which is a combination of Relationships + Skills + Character x Hustle – you'll be perfectly positioned to respond to any one of the four major career transitions that come your way: Career Ceiling, Career Bump, Career Jump or Career Opportunity.
So, is this the best career book ever written? Who am I to argue with Seth Godin?
Subscribe: iTunes | Stitcher | RSS
In today's episode, Jon and I chat about:
Addressing the two things that, if we're not careful, will ruin our career Do Over
The idea that giving a relationship what it needs starts with identifying the type of relationship it is
Walking you through the two-step process of uncovering skills you didn't know you had
And much more!
---
Announcing – Blinkist 3 Now with Audio Summaries [Sponsor]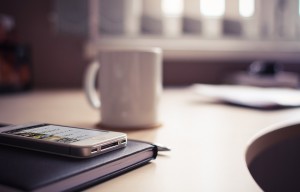 Tired of unfinished books on your shelf? Wanna read more books in less time? Like, say, as many as four of your favorite business books in an hour?
With Blinkist, glean the main ideas and key insights from some of your favorite business books in just 15 minutes. To start your free trial today, just click our special Blinkist link.
With Blinkist 3, they've added audio versions of many of their written summaries, with new ones being added each week. Plus, sync your highlights to Evernote and send unlimited summaries to your Kindle.
***********
Try Lynda.com FREE for 10 Days [Sponsor]
Kickstart your new year and challenge yourself to learn something new with a free 10-day trial to lynda.com!
lynda.com is used by millions of people around the world and has over 3,000 courses on topics like web development, photography, visual design and business, as well as software training like Excel, WordPress, and Photoshop.
All of their courses are taught by experts and new courses are added to the site every week.
Whether you want to set new financial goals, find work/life balance, invest in a new hobby, ask your boss for a raise, find a new job or improve upon your current job skills in 2015, lynda.com has something for everyone!
---
Jon Acuff's Latest Book
You can order your copy of Do Over: Rescue Monday, Reinvent Your Work, and Never Get Stuck right now!
Jon Acuff in Action
Books Jon Recommends
What To Do When It's Your Turn (and it's always your turn) by Seth Godin
Leaders Eat Last: Why Some Teams Pull Together and Others Don't by Simon Sinek
The Power of Habit: Why We Do What We Do in Life and Business by Charles Duhigg
Jon Acuff Resources
The best place to find out more about Jon is on his website.
Here, Jon provides more information about his latest book.
You might consider hiring Jon to speak at your next event.
Follow Jon on Twitter: @JonAcuff
Podcast Episodes Mentioned
This is the second time Jon has appeared on the show. Check out our first chat in Episode #012.
Click to Tweet
To quickly and easily share about the Read to Lead Podcast on Twitter, just click the link below. Your tweet will automatically be populated with this copy:
The best career book ever written? @ThisisSethsBlog says yes! Do Over from @JonAcuff #ReadtoLead #Podcast http://readtoleadpodcast.com/79th
Leave Us Your Feedback
Comment and Share
Please consider rating the podcast with 5 stars and leaving a one- or two-sentence review in iTunes or on Stitcher.  This helps tremendously in bringing the podcast to the attention of others. I am also mentioning the names of all who rate the podcast with 5 stars in future episodes.
We encourage you to join the Read to Lead Nation on Facebook.  It's a community of like-minded leaders and leader-to-be, as well as fans of the Read to Lead Podcast.
You can tell your friends on Twitter about your love of reading and our new podcast by simply clicking this link and sharing the tweet you'll find at the other end.
And, by all means, if you know someone you think would benefit, please spread the word by using the share buttons below and up top.
Finally, thanks for listening and remember, "Leaders read and readers lead."
[spp-player]