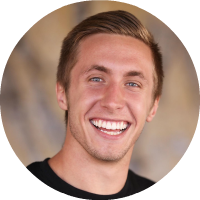 If you've ever desire to write and launch your own book, then you've come to the right place.
Our guest today, Chandler Bolt, was bitten by the entrepreneurial bug at an early age when he saw that he could make a lot more money working for himself. So, while his friends were off searching for jobs, he was out starting businesses.
He's the co-founder and CEO of Self-Publishing School. He's a speaker, traveling across the country teaching students the lessons he's learned as a young entrepreneur and encouraging them to take the entrepreneurial leap.
He's also authored several books including, The Productive Person and Productivity Hacks for Entrepreneurs. His latest book is called Book Launch: How to Write, Market & Publish Your First Bestseller in Three Months or Less AND Use it to Start and Grow a Six Figure Business.
Hear our Conversation Now
Click here to subscribe in iTunes | Click here to subscribe on Stitcher
In today's episode, Chandler will share:
Some of the common misconceptions when it comes to writing a book
How to self-publish a book in 2017
The 3 keys to successfully write a bestseller in 90 days
The importance of "Purposing" your writing
And much more!
---
Announcing – Blinkist 3 Now with Audio Summaries [Sponsor]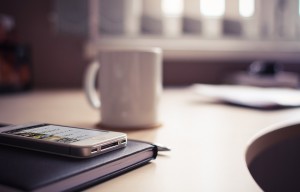 Tired of unfinished books on your shelf? Wanna read more books in less time? Like, say, as many as four of your favorite business books in an hour?
With Blinkist, glean the main ideas and key insights from some of your favorite business books in just 15 minutes. To start your free trial today, just click our special Blinkist link.
With Blinkist 3, they've added audio versions of many of their written summaries, with new ones being added each week. Plus, sync your highlights to Evernote and send unlimited summaries to your Kindle.
***********
Try Lynda.com FREE for 10 Days [Sponsor]
Kickstart your new year and challenge yourself to learn something new with a free 10-day trial to lynda.com!
lynda.com is used by millions of people around the world and has over 3,000 courses on topics like web development, photography, visual design and business, as well as software training like Excel, WordPress, and Photoshop.
All of their courses are taught by experts and new courses are added to the site every week.
Whether you want to set new financial goals, find work/life balance, invest in a new hobby, ask your boss for a raise, find a new job or improve upon your current job skills in 2015, lynda.com has something for everyone!
---
Chandler Bolt's Book
You can order your copy of Book Launch: How to Write, Market & Publish Your First Bestseller in Three Months or Less AND Use it to Start and Grow a Six Figure Business right now.
Chandler's Other Books
Productivity Hacks for Entrepreneurs
Books Chandler Recommends
The 4-hour Work Week by Timothy Ferriss
Think and Grow Rich by Napoleon Hill
Chandler Bolt Resources
The best place to find out more about Chandler is on his course site.
Be sure and join Chandler's site for the Productive Person.
Follow Kimanzi on Twitter…@Chandler_Bolt.
Click to Tweet
To quickly and easily share about the Read to Lead Podcast on Twitter, just click the link below. Your tweet will automatically be populated with this copy:
Write a book and launch and grow your business in 3 months? Book Launch author Chandler Bolt shows you how: http://readtoleadpodcast.com/070
Podcast Workshop in Nashville
Recently, I mentioned an all-day podcast workshop my friend Dave Delaney and I are working on for February. It's happening in Nashville, TN on February 24th at the Skillery. To register, check out Start Podcasting Today. Save $100 with code JEFF100.
Leave Us Your Feedback
Comment and Share
Please consider rating the podcast with 5 stars and leaving a one- or two-sentence review in iTunes or on Stitcher.  This helps tremendously in bringing the podcast to the attention of others. I am also mentioning the names of all who rate the podcast with 5 stars in future episodes.
We encourage you to join the Read to Lead Nation on Facebook.  It's a community of like-minded leaders and leader-to-be, as well as fans of the Read to Lead Podcast.
You can tell your friends on Twitter about your love of reading and our new podcast by simply clicking this link and sharing the tweet you'll find at the other end.
And, by all means, if you know someone you think would benefit, please spread the word by using the share buttons below and up top.
Finally, thanks for listening and remember, "Leaders read and readers lead."
Hear Our Conversation Now
Click here to subscribe in iTunes | Click here to subscribe on Stitcher