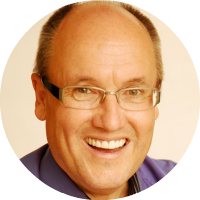 You may recall that Dan Miller was the first ever author to appear on the Read to Lead Podcast.
Episode #067 marks his return; this time to discuss his first book (which is also his latest). In the 10th Anniversary Edition of 48 Days to the Work You Love, there's plenty of new material, including new chapters. After all, a lot has happened within the world of work the last 10 years.
Think about it. 10 years ago, Podcasting (along with Facebook) was in its infancy, the entire economy we now know as smartphone apps didn't yet exist, nor did YouTube, Twitter or Instagram. Think about those that have started new companies with the help of sites like Kickstarter. Not even possible in 2004.
Needless to say, a lot has changed. In the new edition, Dan addresses those issues and more.
Hear our Conversation Now
[spp-player]
Click here to subscribe in iTunes | Click here to subscribe on Stitcher
In today's episode, Dan will share how to:
The 'shelf life' of the average college degree
The limitations of making safety and security your end goal
The differences between vocation, career and job
And much more!
---
Announcing – Blinkist 3 Now with Audio Summaries [Sponsor]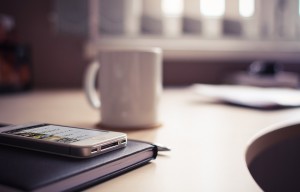 Tired of unfinished books on your shelf? Wanna read more books in less time? Like, say, as many as four of your favorite business books in an hour?
With Blinkist, glean the main ideas and key insights from some of your favorite business books in just 15 minutes. To start your free trial today, just click our special Blinkist link.
With Blinkist 3, they've added audio versions of many of their written summaries, with new ones being added each week. Plus, sync your highlights to Evernote and send unlimited summaries to your Kindle.
***********
Try Lynda.com FREE for 10 Days [Sponsor]
Kickstart your new year and challenge yourself to learn something new with a free 10-day trial to lynda.com!
lynda.com is used by millions of people around the world and has over 3,000 courses on topics like web development, photography, visual design and business, as well as software training like Excel, WordPress, and Photoshop.
All of their courses are taught by experts and new courses are added to the site every week.
Whether you want to set new financial goals, find work/life balance, invest in a new hobby, ask your boss for a raise, find a new job or improve upon your current job skills in 2015, lynda.com has something for everyone!
---
Dan in Action
Dan Miller's Book
You can order your copy of 48 Days to the Work You Love (10th Anniversary Revised and Expanded Edition) right now.
Books Dan Recommends
Essentialism: The Disciplined Pursuit of Less by Greg McKeown. Also, be sure and check out our episode from a few months ago featuring Greg.
David and Goliath: Underdogs, Misfits, and the Art of Battling Giants by Malcolm Gladwell
The Entrepreneur Roller Coaster: Why Now is the Time to Join the Ride by Darren Hardy
Dan Miller Resources
The best place to find out more about Dan is at his super popular blog.
Be sure and join Dan's online community.
Follow Dan and the team on Twitter…@48DaysTeam
And, be sure to check out the 48 Days podcast in iTunes and on Stitcher.
Dan was the first ever guest to appear on the Read to Lead Podcast!
Podcast Workshop in Nashville
Last week, I mentioned an all-day podcast workshop my friend Dave Delaney and I are working on for February. It's happening in Nashville, TN on February 24th at the Skillery. To register, check out Start Podcasting Today.
Leave Us Your Feedback
Comment and Share
Please consider rating the podcast with 5 stars and leaving a one- or two-sentence review in iTunes or on Stitcher.  This helps tremendously in bringing the podcast to the attention of others. I am also mentioning the names of all who rate the podcast with 5 stars in future episodes.
We encourage you to join the Read to Lead Nation on Facebook.  It's a community of like-minded leaders and leader-to-be, as well as fans of the Read to Lead Podcast.
You can tell your friends on Twitter about your love of reading and our new podcast by simply clicking this link and sharing the tweet you'll find at the other end.
And, by all means, if you know someone you think would benefit, please spread the word by using the share buttons below and up top.
Finally, thanks for listening and remember, "Leaders read and readers lead."
Hear Our Conversation Now
[spp-player]
Click here to subscribe in iTunes | Click here to subscribe on Stitcher