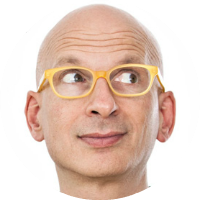 You might have to pinch me because, as hard as it is for me to believe, Seth Godin is indeed appearing on the podcast today.
He is easily my favorite business book author of all time and to have him here is nothing short of a thrill for me.
Seth is the author of 17 bestsellers (soon to be 18 no doubt) that have been translated into 35 languages. He's the founder of several companies, a member of the Direct Marketing Hall of Fame and an influential speaker around the world.
He writes about treating people with respect, the changing economy and ideas that spread. Mostly, he creates projects, many of which end up failing.
Hear our Conversation Now
Click here to subscribe in iTunes | Click here to subscribe on Stitcher
In today's episode, Seth will share how to:
Overcome resistance to change
Resolve often knowing you can with not always believing you can
Handle criticism of your work
And much more!
---
Announcing – Blinkist 3 Now with Audio Summaries [Sponsor]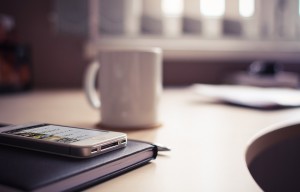 Tired of unfinished books on your shelf? Wanna read more books in less time? Like, say, as many as four of your favorite business books in an hour?
With Blinkist, glean the main ideas and key insights from some of your favorite business books in just 15 minutes. To start your free trial today, just click our special Blinkist link.
With Blinkist 3, they've added audio versions of many of their written summaries, with new ones being added each week. Plus, sync your highlights to Evernote and send unlimited summaries to your Kindle.
***********
Try Lynda.com FREE for 10 Days [Sponsor]
Kickstart your new year and challenge yourself to learn something new with a free 10-day trial to lynda.com!
lynda.com is used by millions of people around the world and has over 3,000 courses on topics like web development, photography, visual design and business, as well as software training like Excel, WordPress, and Photoshop.
All of their courses are taught by experts and new courses are added to the site every week.
Whether you want to set new financial goals, find work/life balance, invest in a new hobby, ask your boss for a raise, find a new job or improve upon your current job skills in 2015, lynda.com has something for everyone!
---
Seth in Action
You can see Seth in action in one of his three TED talks here.
Seth Godin's Book
You can order your copy of What to do When it's Your Turn (and it's Always Your Turn) and find out more about the book right now.
***WIN SETH'S BOOK***
Win a Copy of Seth's New Book by Taking These 3 Steps
Sign up for the Read to Lead Podcast newsletter (the form is at the upper right-hand corner of this page)
Leave a comment below stating why you want to win a copy of Seth's new book
Click this link to Tweet about the giveaway
You must take all three of the steps above in order to be eligible to win. Four copies will be given away in a random drawing among qualified registrants within 7 days of this episode's publication (January 13, 2015).
(UPDATE: Congrats to our winners: Beth Phillips, Brett Parry, Dan Caldwell and Kurt Francom!)
***WIN SETH'S BOOK***
Resources Seth Recommends
Seth Godin Resources
The best place to find out more about Seth is at his super popular blog.
You can also visit his business website.
Follow  on Twitter…@ThisIsSethsBlog.
Be sure to check out this entrepreneurial 15-episode podcast series from Seth called Startup School.
Podcast Workshop in Nashville
I mentioned an all-day podcast workshop my friend Dave Delaney and I are working on for February. It's happening in Nashville, TN on February 24th at the Skillery. To register, check out Start Podcasting Today.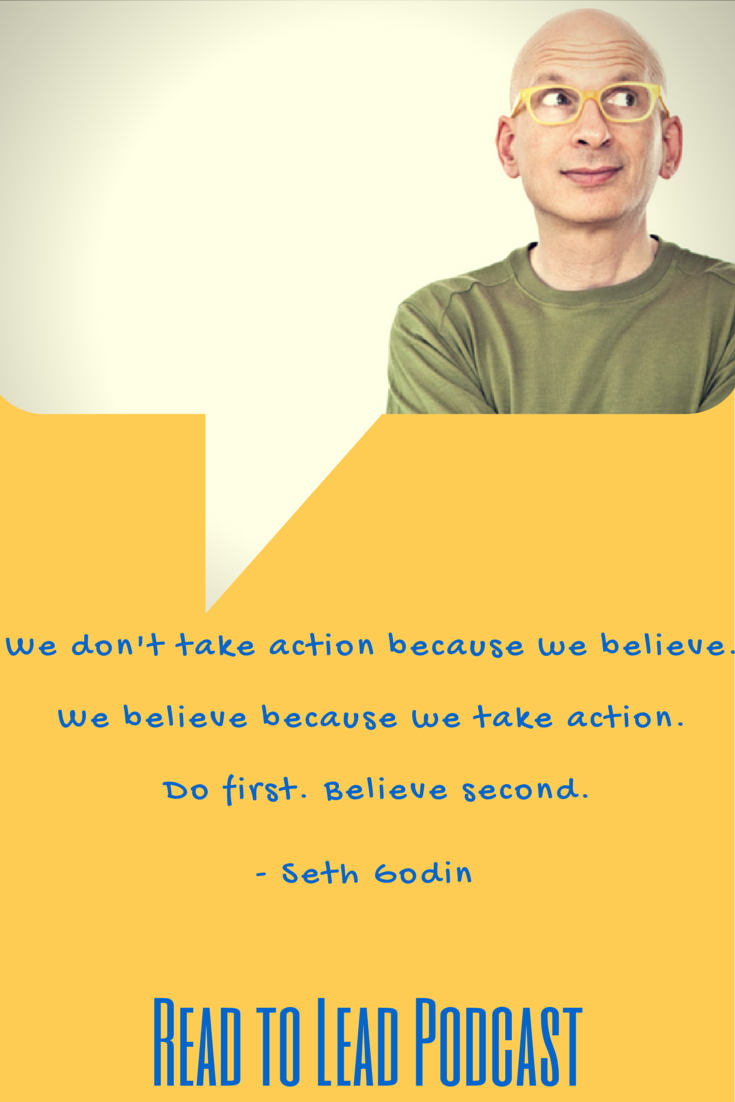 Leave Us Your Feedback
Comment and Share
Please consider rating the podcast with 5 stars and leaving a one- or two-sentence review in iTunes or on Stitcher.  This helps tremendously in bringing the podcast to the attention of others. I am also mentioning the names of all who rate the podcast with 5 stars in future episodes.
We encourage you to join the Read to Lead Nation on Facebook.  It's a community of like-minded leaders and leader-to-be, as well as fans of the Read to Lead Podcast.
You can tell your friends on Twitter about your love of reading and our new podcast by simply clicking this link and sharing the tweet you'll find at the other end.
And, by all means, if you know someone you think would benefit, please spread the word by using the share buttons below and up top.
Finally, thanks for listening and remember, "Leaders read and readers lead."
Hear Our Conversation Now
[spp-player]
Click here to subscribe in iTunes | Click here to subscribe on Stitcher