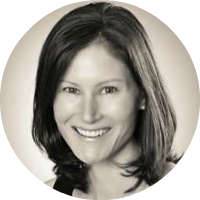 My guest today, entrepreneur Kate Erickson, has an eclectic background.
There's extensive experience in marketing and advertising, an English degree thrown in for good measure, and a passion for entrepreneurship.
She is the now content creator and community leader for EntrepreneurOnFire, a website and podcast hosted by John Lee Dumas. John, by the way, was a guest on episode #003 of this podcast.
Kate, you see, realized after all those years in marketing and advertising and the banking industry that she didn't need corporate america to determine her worth for her.
Instead, she decided to determine her own worth by taking all of that knowledge and experience she gained and putting it towards helping others recognize, create and build the business they've always dreamed of, but never thought possible.
Hear our Conversation Now
Click here to subscribe in iTunes | Click here to subscribe on Stitcher
In today's episode, Kate will share how to:
Steps to marrying your passion with your expertise
The dangers of casting too wide a net when launching your business
The four elements to an effective platform
And much more!
---
Announcing – Blinkist 3 Now with Audio Summaries [Sponsor]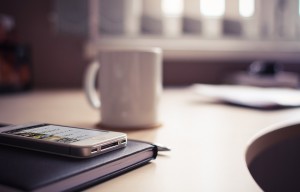 Tired of unfinished books on your shelf? Wanna read more books in less time? Like, say, as many as four of your favorite business books in an hour?
With Blinkist, glean the main ideas and key insights from some of your favorite business books in just 15 minutes. To start your free trial today, just click our special Blinkist link.
With Blinkist 3, they've added audio versions of many of their written summaries, with new ones being added each week. Plus, sync your highlights to Evernote and send unlimited summaries to your Kindle.
And, when you purchase a subscription before December 24, 2014, you'll get a second one absolutely free, just in time to give one as a gift!
---
Kate Erickson's Book
You can order your copy of Fire Path: Where Your Passion and Our Guidance Unite! right now.
Find out more about the book by visiting TheFirePath.com.
Books Kate Recommends
Essentialism by Greg McKeown
The Power of Now by Eckhart Tolle
Kate Erickson Resources
The best place to find out more about Kate is at his company website and blog.
Follow Kate on Twitter…@katelerickson.
Kate is offering a free copy of the Fire Path Guide for download for a limited time.
Check out Kate's podcast, the first 16 episodes of which are the Fire Path book in audio form!
Click to tweet
Would you consider clicking the link below and tweeting it? I'll notice it, thank you and tell my followers how wonderful you are. And Kate just might do the same.
Entrepreneur on Fire's @KateLErickson offers 16 steps to successfully launching your business. http://readtoleadpodcast.com/065
Leave Us Your Feedback
Comment and Share
Please consider rating the podcast with 5 stars and leaving a one- or two-sentence review in iTunes or on Stitcher.  This helps tremendously in bringing the podcast to the attention of others. I am also mentioning the names of all who rate the podcast with 5 stars in future episodes.
We encourage you to join the Read to Lead Nation on Facebook.  It's a community of like-minded leaders and leader-to-be, as well as fans of the Read to Lead Podcast.
You can tell your friends on Twitter about your love of reading and our new podcast by simply clicking this link and sharing the tweet you'll find at the other end.
And, by all means, if you know someone you think would benefit, please spread the word by using the share buttons below and up top.
Finally, thanks for listening and remember, "Leaders read and readers lead."
Hear Our Conversation Now
Click here to subscribe in iTunes | Click here to subscribe on Stitcher