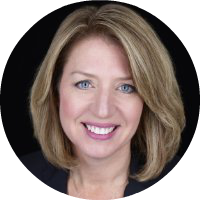 Liz Wiseman teaches leadership to executives around the world.
She is the President of the Wiseman Group, a leadership research and development firm headquartered in Silicon Valley, California. Some of her recent clients include: Apple, Dubai Bank, Nike, PayPal, Salesforce.com and Twitter.
Liz is the author of several books including The Multiplier Effect: Tapping the Genius Inside Our Schools and Multipliers: How the Best Leaders Make Everyone Smarter, a Wall Street Journal bestseller and the book featured in episode 30 of the podcast when Liz made her first appearance here.
She has conducted significant research in the field of leadership and collective intelligence and writes for Harvard Business Review and a variety of other business and leadership journals.
A former executive at Oracle Corporation, she worked over the course of 17 years as the Vice President of Oracle University and as the global leader for Human Resource Development.
Liz's new book is Rookie Smarts: Why Learning Beats Knowing in the New Game of Work.
Hear Our Conversation Now
Click here to subscribe in iTunes | Click here to subscribe on Stitcher
In today's episode, Liz will share:
The surprising observations that came out of her extensive research
Why inexperience is not only an advantage but is desperately needed in today's world of work
The four, distinct modes of the Rookie Smarts mindset
And much more!
---
Limited Time – Get 30% Off an Annual Subscription to Blinkist [Sponsor]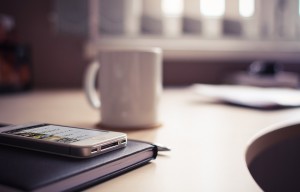 Tired of unfinished books on your shelf? Wanna read more books in less time? Like, say, as many as four of your favorite business books in an hour?
With Blinkist, glean the main ideas and key insights from some of your favorite business books in just 15 minutes. To start your free trial today, just click our special Blinkist link.
Use the discount code readtolead to save 30% on an annual subscription!
---
The Rookie Smarts Book Trailer
Liz Wiseman's Book
You can order your copy of Rookie Smarts: Why Learning Beats Knowing in the New Game of Work right now.
Books Liz Recommends
The Phantom Tollbooth by Norton Juster
The Alchemist by Paulo Coelho
A More Beautiful Question by Warren Berger
Creativity Inc by Ed Catmull
Simplify by Bill Hybels
Liz Wiseman Resources
The best place to find out more about Liz is at her company website and blog.
Follow Liz on Twitter…@LizWiseman.
Liz Wiseman's First Appearance on RTLP
Episode #030: Liz Wiseman, Author of Multipliers: How the Best Leaders Make Everyone Smarter (with Greg McKeown)
Click to tweet
Would you consider clicking the link below and tweeting it? I'll notice it, thank you and tell my followers how wonderful you are. And Liz just might do the same.
"In the 21st Century, it's not about how much u know but about how fast u can learn." – @LizWiseman | http://readtoleadpodcast.com/062
Leave Us Your Feedback
Comment and Share
Please consider rating the podcast with 5 stars and leaving a one- or two-sentence review in iTunes or on Stitcher.  This helps tremendously in bringing the podcast to the attention of others. I am also mentioning the names of all who rate the podcast with 5 stars in future episodes.
We encourage you to join the Read to Lead Nation on Facebook.  It's a community of like-minded leaders and leader-to-be, as well as fans of the Read to Lead Podcast.
You can tell your friends on Twitter about your love of reading and our new podcast by simply clicking this link and sharing the tweet you'll find at the other end.
And, by all means, if you know someone you think would benefit, please spread the word by using the share buttons below and up top.
Finally, thanks for listening and remember, "Leaders read and readers lead."
Hear Our Conversation Now
Click here to subscribe in iTunes | Click here to subscribe on Stitcher