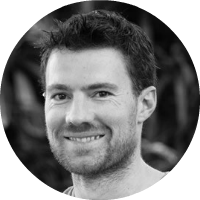 Dan Norris is a passionate entrepreneur with an obsession for content marketing, writing 250 blog post in the 12 months that led up to his launch of WP Curve.
Last year, Dan was voted Australia's top small business blogger by Australia's largest business magazine, Smarter Business Ideas.
Dan is the co-founder of WP Curve, one of the world's fastest growing WordPress support companies. WP Curve provides unlimited small WordPress fixes 24/7 for a flat monthly fee.
Dan is also the author of the the new book The 7 Day Startup: You Don't Learn Until You Launch. As the title suggests, Dan says too many entrepreneurs are overthinking their startup launch. It can really been done in 7 days and Dan Norris is the guy to show you how!
Hear Our Conversation Now
[spp-player]
Click here to subscribe in iTunes | Click here to subscribe on Stitcher
In today's episode, Dan will share:
The difference between starting a business and launching a startup
The key elements of a bootstrapped business idea
The three things successful startups excel at
And much more!
---
Limited Time – Get 30% Off an Annual Subscription to Blinkist [Sponsor]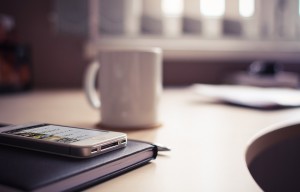 Tired of unfinished books on your shelf? Wanna read more books in less time? Like, say, as many as four of your favorite business books in an hour?
With Blinkist, glean the main ideas and key insights from some of your favorite business books in just 15 minutes. To start your free trial today, just click our special Blinkist link.
Use the discount code readtolead to save 30% on an annual subscription!
---
Dan Norris in Action (an awesomely useful website review)
Dan's New Book
You can order your copy of The 7 Day Startup: You Don't Learn Until You Launch 
right now.
Books Dan Recommends
The 4-Hour Workweek, Expanded and Updated: Expanded and Updated, With Over 100 New Pages of Cutting-Edge Content.
 by Timothy Ferriss
The Lean Startup: How Today's Entrepreneurs Use Continuous Innovation to Create Radically Successful Businesses
 by Eric Ries
Steve Jobs
 by Walter Isaacson
Dan Norris Resources
The best place to find out more about Dan is at his personal website and blog.
Follow Dan on Twitter…@thedannorris.
Other RTLP Episodes Related to Launching a Business or Startup
Episode #007: Online Entrepreneur and Blogger Pat Flynn
Episode #023: Suitcase Entrepreneur author Natalie Sisson
Episode #029: Kimberly Palmer, Author, The Economy of You: Discover Your Inner Entrepreneur and Recession-Proof Your Life
Episode #033: Chris Ducker, Author, Virtual Freedom: How to Work with Virtual Staff to Buy More Time, Become More Productive, and Build Your Dream Business
Episode #051: From Day Job to Dream Job with Kary Oberbrunner
Click to tweet
Would you consider clicking the link below and tweeting it? I'll notice it, thank you and tell my followers how wonderful you are. And Dan just might do the same.
We work more efficiently when near a deadline. (Otherwise) we make up tasks that we think are important. http://readtoleadpodcast.com/058
Leave Us Your Feedback
Comment and Share
Please consider rating the podcast with 5 stars and leaving a one- or two-sentence review in iTunes or on Stitcher.  This helps tremendously in bringing the podcast to the attention of others. I am also mentioning the names of all who rate the podcast with 5 stars in future episodes.
We encourage you to join the Read to Lead Nation on Facebook.  It's a community of like-minded leaders and leader-to-be, as well as fans of the Read to Lead Podcast.
You can tell your friends on Twitter about your love of reading and our new podcast by simply clicking this link and sharing the tweet you'll find at the other end.
And, by all means, if you know someone you think would benefit, please spread the word by using the share buttons below and up top.
Finally, thanks for listening and remember, "Leaders read and readers lead."
Hear Our Conversation Now
[spp-player]
Click here to subscribe in iTunes | Click here to subscribe on Stitcher