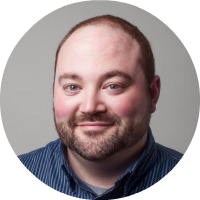 To say today's guest and I have a lot in common would probably be an understatement.
Erik Fisher is a podcaster (check), speaker (check) and coach (check). In the past year, he has added Productivity Author to his list of accolades (maybe author will be something I too can add one day).
Erik's speaking gigs include Podcast Movement (August 2014), a conference I was also fortunate to speak at, as well as this October's Social Media Success Summit and 2015's Social Media Marketing World.
And, Erik became an author last fall with the release of the first in a three part series on goals called Ready Aim Fire!: A Practical Guide To Setting And Achieving Goals (Beyond The To Do List Book 1)
.
This year, Erik and co-author Jim Woods, have followed it up with the release of Hit The Mark!: Improve Your Focus Boost Your Energy Make the Most of Your Time (Beyond The To Do List Book 2)
.
Hear Our Conversation Now
[spp-player]
Click here to subscribe in iTunes | Click here to subscribe on Stitcher
In today's episode, Erik will share:
Why taking things "as they come" is not a good strategy
What can happen when we branch out too far from our strengths
How to tell the difference between a hobby and a passion
And much more!
---
Business Gets Personal 1-Day Event with Dave, Seth & Gary [Sponsor]
Dave Ramsey is teaming up with marketing powerhouses Seth Godin and Gary Vaynerchuk for a onetime event in New York City. It's called Business Gets Personal and it's happening on October 2nd. Find out more here.
Save $100 on every ticket you purchase when you use the discount code readtolead at check out.
Limited Time – Get 30% Off an Annual Subscription to Blinkist [Sponsor]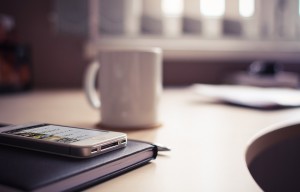 Tired of unfinished books on your shelf? Wanna read more books in less time? Like, say, as many as four of your favorite business books in an hour?
With Blinkist, glean the main ideas and key insights from some of your favorite business books in just 15 minutes. To start your free trial today, just click our special Blinkist link. This month, they're celebrating the launch of their new Android app!
Use the discount code Androidishere during the month of September 2014 (even if you own an iOS device) to save 30% on an annual subscription!
---
Erik's New Book
You can order your copy of Hit the Mark!: Improve Your Focus, Boost Your Energy and Make the Most of Your Time 
right now.
Books Erik Recommends
The Freaks Shall Inherit the Earth: Entrepreneurship for Weirdos, Misfits, and World Dominators by Brogan, Chris (2014) Hardcover
 by Chris Brogan
UnSelling: The New Customer Experience
 by Scott Stratten and Alison Kramer
Erik Fisher Resources
The best place to find out more about Erik is at his personal website and blog. This is where you also find his Beyond the To-do List podcast.
Go here for all of Erik's book-related resources
.
Erik was also on Episode #011 of the podcast to talk about the first book in his three-part series.
Follow Erik on Twitter…@ErikJFisher.
Click to tweet
Would you consider clicking the link below and tweeting it? I'll notice it, thank you and tell my followers how wonderful you are. And Erik just might do the same.
Improve your focus, boost your energy and make the most of your time. @THEjeffbrown chats w/ @ErikJfisher. http://readtoleadpodcast.com/057
Leave Us Your Feedback
Comment and Share
Please consider rating the podcast with 5 stars and leaving a one- or two-sentence review in iTunes or on Stitcher.  This helps tremendously in bringing the podcast to the attention of others. I am also mentioning the names of all who rate the podcast with 5 stars in future episodes.
We encourage you to join the Read to Lead Nation on Facebook.  It's a community of like-minded leaders and leader-to-be, as well as fans of the Read to Lead Podcast.
You can tell your friends on Twitter about your love of reading and our new podcast by simply clicking this link and sharing the tweet you'll find at the other end.
And, by all means, if you know someone you think would benefit, please spread the word by using the share buttons below and up top.
Finally, thanks for listening and remember, "Leaders read and readers lead."
Hear Our Conversation Now
[spp-player]
Click here to subscribe in iTunes | Click here to subscribe on Stitcher