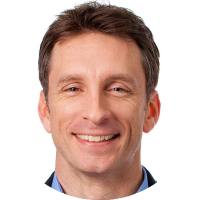 By his 35th birthday, Mike Michalowicz had founded and sold two multi-million dollar companies.
Confident that he had the formula for success, he became an angel investor…and proceeded to lose his entire fortune. Ouch!
Then he started all over again, driven to find better ways to grow healthy, strong companies. Among other innovative strategies, Mike created the "Profit First Formula", a way for businesses to ensure profitability from their very next deposit forward.
Mike is now running his third million dollar venture, is a former small business columnist for The Wall Street Journal; is the former MSNBC business make-over expert; is a popular keynote speaker on innovative entrepreneurial topics; and is the author of The Pumpkin Plan, and The Toilet Paper Entrepreneur, which BusinessWeek deemed "the entrepreneur's cult classic."
His latest book is called Profit First: A Simple System to Transform any Business from a Cash-Eating Monster to a Money-Making Machine.
Hear Our Conversation Now
[spp-player]
Click here to subscribe in iTunes | Click here to subscribe on Stitcher
In today's episode, Mike will share:
Why he believes Generally Accepted Accounting Principles are Killing Your Business
The steps you need to take to get your business profit ready
Simple solutions for "destroying" debt once and for all
And much more!
---
Business Gets Personal 1-Day Event with Dave, Seth & Gary [Sponsor]
Dave Ramsey is teaming up with marketing powerhouses Seth Godin and Gary Vaynerchuk for a onetime event in New York City. It's called Business Gets Personal and it's happening on October 2nd. Find out more here.
Save $100 on every ticket you purchase when you use the discount code readtolead at check out.
Limited Time – Get 30% Off an Annual Subscription to Blinkist [Sponsor]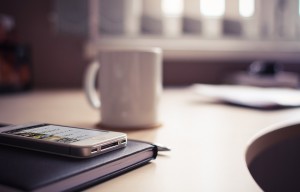 Tired of unfinished books on your shelf? Wanna read more books in less time? Like, say, as many as four of your favorite business books in an hour?
With Blinkist, glean the main ideas and key insights from some of your favorite business books in just 15 minutes. To start your free trial today, just click our special Blinkist link. This month, they're celebrating the launch of their new Android app!
Use the discount code Androidishere during the month of September 2014 (even if you own an iOS device) to save 30% on an annual subscription!
---
Mike Michalowicz in Action
Mike's New Book
You can order your copy of Profit First: A Simple System to Transform any Business from a Cash-Eating Monster to a Money-Making Machine 
right now.
Books Mike Recommends
Scientific Advertising by Claude Hopkins
Quiet: The Power of Introverts in a World that Can't Stop Talking by Susan Cain
Moonwalking with Einstein by Joshua Foer
Mike Michalowicz Resources
The best place to find out more about Mike is at his personal website and blog.
Go here for all of Mike's book-related resources.
Mike mentioned the Profit First Professionals website
Follow Mike on Twitter…@MikeMichalowicz.
Click to tweet
Would you consider clicking the link below and tweeting it? I'll notice it, thank you and tell my followers how wonderful you are. And Mike just might do the same.
 Transform your business into a money-making machine! Check out @THEjeffbrown and @mikemichalowicz: http//readtoleadpodcast.com/056
Leave Us Your Feedback
Comment and Share
Please consider rating the podcast with 5 stars and leaving a one- or two-sentence review in iTunes or on Stitcher.  This helps tremendously in bringing the podcast to the attention of others. I am also mentioning the names of all who rate the podcast with 5 stars in future episodes.
We encourage you to join the Read to Lead Nation on Facebook.  It's a community of like-minded leaders and leader-to-be, as well as fans of the Read to Lead Podcast.
You can tell your friends on Twitter about your love of reading and our new podcast by simply clicking this link and sharing the tweet you'll find at the other end.
And, by all means, if you know someone you think would benefit, please spread the word by using the share buttons below and up top.
Finally, thanks for listening and remember, "Leaders read and readers lead."
Hear Our Conversation Now
[spp-player]
Click here to subscribe in iTunes | Click here to subscribe on Stitcher