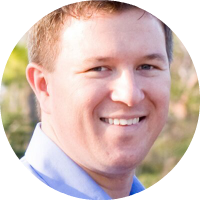 Jared Easley is the co-founder of Podcast Movement, the first of its kind, podcasters-only, national conference. In fact, the very first edition of the conference took place just a few weeks ago.
He is the president of PodMov University, a membership site that grew out of the conference and is designed to provide community-based learning from podcast experts.
He is the creator and host of Starve the Doubts, a podcast about overcoming self-doubt and managing your fears. And, he is the author of the new book Podcasting Good to Great: How to Grow Your Audience Through Collaboration.
Hear Our Conversation Now
[spp-player]
Click here to subscribe in iTunes | Click here to subscribe on Stitcher
In today's episode, Jared will help you understand:
Why you should seriously consider launching a podcast
How you can leverage a podcast to achieve your Big Hairy Audacious Goals
Where generosity and authenticity rank in the networking hierarchy
And much more!
---
Limited Time – Get 30% Off an Annual Subscription to Blinkist [Sponsor]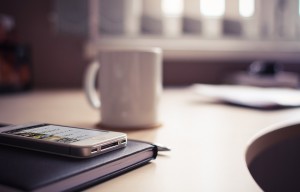 Tired of unfinished books on your shelf? Wanna read more books in less time? Like, say, as many as four of your favorite business books in an hour?
With Blinkist, glean the main ideas and key insights from some of your favorite business books in just 15 minutes. To start your free trial today, just click our special Blinkist link. This month, they're celebrating the launch of their new Android app!
Use the discount code Androidishere during the month of September 2014 (even if you own an iOS device) to save 30% on an annual subscription!
---
Jared Easley in Action
Jared's New Book
You can order your copy of Podcasting Good to Great: How to Grow Your Audience Through Collaboration 
right now.
Books Jared Recommends
The 7 Habits of Highly Effective People: Powerful Lessons in Personal Change
by Stephen R. Covey
A Million Miles in a Thousand Years: How I Learned to Live a Better Story
by Donald Miller
How to Win Friends & Influence People
by Dale Carnegie
Redeeming Love
by Francine Rivers
Jared Easley Resources
The best place to find out more about Jared is at Starve the Doubts.
Follow Jared on Twitter…@JaredEasley.
Mentions
Other RTLP Episodes Related to Podcasting
Episode #003 with John Lee Dumas, host of Entrepreneur on Fire and author of Podcast Launch
Click to tweet
Would you consider clicking the link below and tweeting it? I'll notice it, thank you and tell my followers how wonderful you are. And Jared just might do the same.
Want to demonstrate true authenticity and generosity daily? Then listen to this @JaredEasley interview: http://readtoleadpodcast.com/54th
Leave Us Your Feedback
Comment and Share
Please consider rating the podcast with 5 stars and leaving a one- or two-sentence review in iTunes or on Stitcher.  This helps tremendously in bringing the podcast to the attention of others. I am also mentioning the names of all who rate the podcast with 5 stars in future episodes.
We encourage you to join the Read to Lead Nation on Facebook.  It's a community of like-minded leaders and leader-to-be, as well as fans of the Read to Lead Podcast.
You can tell your friends on Twitter about your love of reading and our new podcast by simply clicking this link and sharing the tweet you'll find at the other end.
And, by all means, if you know someone you think would benefit, please spread the word by using the share buttons below and up top.
Finally, thanks for listening and remember, "Leaders read and readers lead."
Hear Our Conversation Now
[spp-player]
Click here to subscribe in iTunes | Click here to subscribe on Stitcher