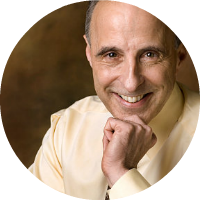 If you suffer fear and anxiety from just the idea of having to speak publicly in front of others, then you've come to the right place.
I'm excited to share with you a brand new book called Fearless Speaking: Beat Your Anxiety. Build Your Confidence. Change Your Life.
 by Gary Genard.
As an actor and speech coach, Gary shows you how to overcome stage fright and grow your confidence through his proven method for eliminating speaking fear. He's even included 50 hands-on exercises!
If you suffer from speech anxiety, Fearless Speaking can change your life. With it, you can begin enjoying public speaking today, and reap the rewards!
Hear Our Conversation Now
[spp-player]
Click here to subscribe in iTunes | Click here to subscribe on Stitcher
In today's episode, Gary will help you understand how to:
Put your fear into perspective
Turn negative beliefs into positive thinking
Use body language to broadcast confidence
Halt a panic attack before it starts
Acquire the skills to become a dynamic speaker
And much more!
---
Get 20% Off an Annual Subscription to Blinkist [Sponsor]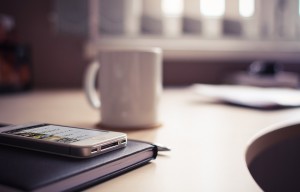 Tired of unfinished books on your shelf? Wanna read more books in less time? Like, say, as many as four of your favorite business books in an hour?
With Blinkist, glean the main ideas and key insights from some of your favorite business books in just 15 minutes. To start your free trial today, just click our special Blinkist link.
Use the discount code readtolead to save 20% on an annual subscription!
---
Gary Describes Fearless Speaking
Books Authored by Gary
You can order your copy of Fearless Speaking: Beat Your Anxiety. Build Your Confidence. Change Your Life.
 right now.
Gary also wrote the book How to Give a Speech
.
Books Gary Recommends
Gary thoroughly enjoyed Quiet: The Power of Introverts in a World That Can't Stop Talking
 by Susan Cain.
And, Gary recommends you check out The Tale of the Dueling Neurosurgeons: The History of the Human Brain as Revealed by True Stories of Trauma, Madness, and Recovery
 by Sam Kean.
Gary Genard Resources
There are a number of resources from Gary we encourage you to check out, not the least of which is Gary's personal website.
Gary has a special site dedicated to the new book.
Be sure and check out Gary's awesome blog.
Be sure and check out Gary's author page on Amazon
.
Follow Gary on Twitter…@GaryGenard.
Other RTLP Episode Related to Public Speaking
Episode #041 with Dan Roam, author of Show and Tell: How Everyone Can Make Extraordinary Presentations
Episode #037 with Bill McGowen, author of Pitch Perfect: How to Say it Right the First Time, Every Time
Episode #035 with Ryan Avery, author of Speaker, Leader, Champion: Succeed at Work Through the Power of  Public Speaking
Episode #034 with Carmine Gallo, author of Talk Like Ted: The 9 Public Speaking Secrets of the World's Top Minds
Click to tweet
Would you consider clicking the link below and tweeting it? I'll notice it, thank you and tell my followers how wonderful you are. And Gary just might do the same.
Overcoming stage fright with FEARLESS SPEAKING. Hear @THEjeffbrown's interview with the author: http://readtoleadpodcast.com/53rd [Podcast]
Leave Us Your Feedback
Comment and Share
Please consider rating the podcast with 5 stars and leaving a one- or two-sentence review in iTunes or on Stitcher.  This helps tremendously in bringing the podcast to the attention of others. I am also mentioning the names of all who rate the podcast with 5 stars in future episodes.
We encourage you to join the Read to Lead Nation on Facebook.  It's a community of like-minded leaders and leader-to-be, as well as fans of the Read to Lead Podcast.
You can tell your friends on Twitter about your love of reading and our new podcast by simply clicking this link and sharing the tweet you'll find at the other end.
And, by all means, if you know someone you think would benefit, please spread the word by using the share buttons below and up top.
Finally, thanks for listening and remember, "Leaders read and readers lead."
Hear Our Conversation Now
[spp-player]
Click here to subscribe in iTunes | Click here to subscribe on Stitcher