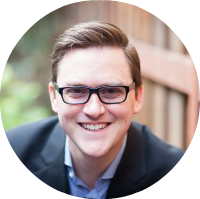 Today, I have the pleasure of bringing you one of my new favorite books.
In fact, the author collaborated with Liz Wiseman several years ago on one of my top five favorite books of the last five years. I'm talking of course about Essentialism: The Disciplined Pursuit of Less
by Greg McKeown.
As the inside front cover of the books states, Essentialism is more than a time-management strategy or a productivity technique. It is a systematic discipline for discerning what is absolutely essential, then eliminating everything that is not, so we can make the highest possible contribution toward ht things that really matter.
Essentialism is not about one more thing. Instead, it's a whole new way of doing everything. It's about doing less, but better, in every area of our lives.
Hear Our Conversation Now
Click here to subscribe in iTunes | Click here to subscribe on Stitcher
In today's episode, Greg will help us understand:
How to decide what's essential
Why it's important to practice saying no
Why doing less at work WON'T hurt your reputation
Why LESS is best
And much more!
---
Get 20% Off an Annual Subscription to Blinkist [Sponsor]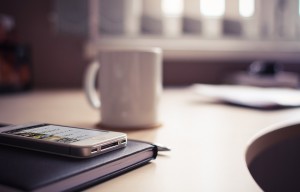 Tired of unfinished books on your shelf? Wanna read more books in less time? Like, say, as many as four of your favorite business books in an hour?
With Blinkist, glean the main ideas and key insights from some of your favorite business books in just 15 minutes. To start your free trial today, just click our special Blinkist link.
Use the discount code readtolead to save 20% on an annual subscription!
---
More on Essentialism from Greg McKeown
Books Authored by Greg
You can order your copy of
 Essentialism: The Disciplined Pursuit of Less right now.
Greg also collaborated on the book Multipliers: How the Best Leaders Make Everyone Smarter
by Liz Wiseman.
Books Greg Recommends
Greg recommended an essay by Tennessee Williams called The Catastrophe of Success.
Greg is also fond of The Hour Between Dog and Wolf: How Risk Taking Transforms Us, Body and Mind
(Kindle) by John Coates.
And, Greg recommends you check out Wait: The Art and Science of Delay
 by Frank Partnoy.
Greg McKeown Resources
There are a number of resources from Greg we encourage you to check out, not the least of which is Greg's personal website.
Be sure and check out Greg's awesome blog.
Take the Essentialist quiz.
Greg gets invited to speak…a lot.
Follow Greg on Twitter…@GregoryMcKeown.
Other Resources Referenced During the Discussion
I mentioned Greg's collaboration on Multipliers: How the Best Leaders Make Everyone Smarter. That book's author Liz Wiseman was a guest on Episode #030 of the Read to Lead Podcast.
Click to tweet
Would you consider clicking the link below and tweeting it? I'll notice it, thank you and tell my followers how wonderful you are. And Greg just might do the same.
"If you don't prioritize your life, someone else will." From Essentialism by @GregoryMcKeown | http://readtoleadpodcast.com/52nd [Podcast]
Leave Us Your Feedback
Comment and Share
Please consider rating the podcast with 5 stars and leaving a one- or two-sentence review in iTunes or on Stitcher.  This helps tremendously in bringing the podcast to the attention of others. I am also mentioning the names of all who rate the podcast with 5 stars in future episodes.
We encourage you to join the Read to Lead Nation on Facebook.  It's a community of like-minded leaders and leader-to-be, as well as fans of the Read to Lead Podcast.
You can tell your friends on Twitter about your love of reading and our new podcast by simply clicking this link and sharing the tweet you'll find at the other end.
And, by all means, if you know someone you think would benefit, please spread the word by using the share buttons below and up top.
Finally, thanks for listening and remember, "Leaders read and readers lead."
Hear Our Conversation Now
Click here to subscribe in iTunes | Click here to subscribe on Stitcher