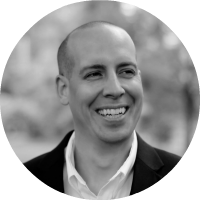 I am thrilled to introduce author Kary Oberbrunner to you on this 1-year anniversary of the Read to Lead Podcast!
His latest book is Day Job to Dream Job: Practical Steps for Turning Your Passion into a Full-Time Gig.
Simply put, I loved it. If you're dissatisfied with the current state of your career (and studies suggest that 86% of us are), then I believe you will love it too.
I especially appreciate that Kary doesn't stop with simply telling  you what you need to do. He goes so far as to lay out a 9-step plan for how you can accomplish it. And he's no armchair quarterback. Kary himself moved from day job to dream job in early 2013.
Hear Our Conversation Now
[spp-player]
Click here to subscribe in iTunes | Click here to subscribe on Stitcher
In today's episode, Kary will help us understand:
Why you should invite fear, not fight it
Some of the benefits of creating your Dream Job and why your chances for success are better than they've ever been
How to begin carving out your own unique niche
Overcoming self-limiting beliefs that sabotage success
And much more!
---
Get 20% Off an Annual Subscription to Blinkist [Sponsor]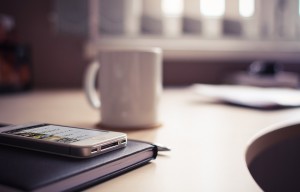 Tired of unfinished books on your shelf? Wanna read more books in less time? Like, say, as many as four of your favorite business books in an hour?
With Blinkist, glean the main ideas and key insights from some of your favorite business books in just 15 minutes. To start your free trial today, just click our special Blinkist link.
Use the discount code readtolead to save 20% on an annual subscription!
---
The Day Job to Dream Job Book Trailer
Books Authored by Kary
You can pre-order your copy of
 Day Job to Dream Job: Practical Steps for Turning Your Passion into a Full-Time Gig right now.
Kary has also authored several other books. For more visit his Author Page on Amazon
.
Books Kary Recommends
Kary recommended Chris Guillebeau's latest book, The $100 Startup: Reinvent the Way You Make a Living, Do What You Love, and Create a New Future
.
Kary Oberbrunner Resources
There are a number of resources, not the least of which is Kary's personal website.
Be sure and check out the site dedicated to his new book.
Discover who God created you to be at Your Secret Name.
Check out the website dedicated to one of Kary's most popular books, The Deeper Path.
Next Steps?
Consider Dream Job Boot Camp. This unique program allows your to craft your Dream Jobber Plan with Kary through a powerful coaching relationship, live calls, videos, and curriculum. Check out this video for more:
Other Resources Referenced During the Discussion
Jon Acuff – Read to Lead Podcast episode #012
Chris Brogan – Read to Lead Podcast episodes #021 and #036
Kimberly Palmer – Read to Lead Podcast episode #029
Pamela Slim – Read to Lead Podcast episode #050
Starve the Doubts hosted by Jared Easley
The amazing transformational story of Paratrooper Arthur Boorman is captured in this touching video
Click to tweet
Would you consider clicking the link below and tweeting it? I'll notice it, thank you and tell my followers how wonderful you are. And Kary just might do the same.
Go as u please, earn as u wish, live as u like. @KaryOberbrunner – you can start living ur dream job today! http://readtoleadpodcast.com/051
Leave Us Your Feedback
Comment and Share
Please consider rating the podcast with 5 stars and leaving a one- or two-sentence review in iTunes or on Stitcher.  This helps tremendously in bringing the podcast to the attention of others. I am also mentioning the names of all who rate the podcast with 5 stars in future episodes.
We encourage you to join the Read to Lead Nation on Facebook.  It's a community of like-minded leaders and leader-to-be, as well as fans of the Read to Lead Podcast.
You can tell your friends on Twitter about your love of reading and our new podcast by simply clicking this link and sharing the tweet you'll find at the other end.
And, by all means, if you know someone you think would benefit, please spread the word by using the share buttons below and up top.
Finally, thanks for listening and remember, "Leaders read and readers lead."
Hear Our Conversation Now
[spp-player]
Click here to subscribe in iTunes | Click here to subscribe on Stitcher