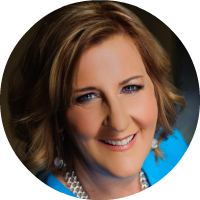 Whether you desire to one day strike out on  your own, or create more diverse work options in your present job, Pamela Slim's recently released book Body of Work: Finding the Thread That Ties Your Story Together
, is for you.
The reality is, these days, it's getting harder and harder to have a stable career in any field. More and more of us are blending big-company jobs, start-up gigs, freelance work, and volunteer side projects. In an attempt to expand our knowledge, capabilities, and experience, we've built a career that's difficult to explain. How do we make sense of it? Well, that's where Pamela comes in.
Hear Our Conversation Now
[spp-player]
Click here to subscribe in iTunes | Click here to subscribe on Stitcher
In Body of Work
, Pamela gives us the tools to have meaningful careers in what she calls this "new world of work." She shows how to find the connections among diverse accomplishments, sell your story, and continually reinvent and relaunch your brand.
In today's episode, Pamela will share how to:
Define your body of work and specific steps you can take to begin building yours
She'll explain what she means by "naming your ingredients" and going beyond describing yourself by your job title or the name of your degree
She'll lay out her simple but effective "Loathing Scale" and how it can help you determine whether it might be time to branch out on your own
And a lot more.
---
Get a Free 3-Day Trial of Blinkist and Save 20% if You Decide to Join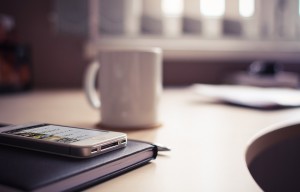 Tired of unfinished books on your shelf? Wanna read more books in less time? Like, say, as many as four of your favorite business books in an hour?
With Blinkist, glean the main ideas and key insights from some of your favorite business books in just 15 minutes. To start your free trial today, just click our special Blinkist link.
Use the discount code readtolead to save 20% on an annual subscription!
---
The Body of Work Trailer
Books Authored by Pamela
You can order your copy of Body of Work
 right now.
Pamela is also the author of Escape From Cubicle Nation: From Corporate Prisoner to Thriving Entrepreneur
.
Books Pamela Recommends
One of Pamela's favorite books is If You Want to Write: A Book about Art, Independence and Spirit by Brenda Ueland.
Pamela is also fond of Bird by Bird: Some Instructions on Writing and Life
 by Anne Lamott.
BONUS: The Four Agreements: A Practical Guide to Personal Freedom (A Toltec Wisdom Book)
by Don Miguel Ruiz.
Pamela Slim Resources
Find all you need to know about Pamela by visiting her website.
Check out this page to learn more about her new book.
Click to tweet
Would you consider clicking the link below and tweeting it? I'll notice it, thank you and tell my followers how wonderful you are. And Pamela just might do the same.
 It's @pamslim on the #ReadtoLead #Podcast – Body of Work: Finding the Thread that Ties Your Story Together. http://readtoleadpodcast.com/050
Leave Us Your Feedback
Comment and Share
Please consider rating the podcast with 5 stars and leaving a one- or two-sentence review in iTunes or on Stitcher.  This helps tremendously in bringing the podcast to the attention of others. I am also mentioning the names of all who rate the podcast with 5 stars in future episodes.
We encourage you to join the Read to Lead Nation on Facebook.  It's a community of like-minded leaders and leader-to-be, as well as fans of the Read to Lead Podcast.
You can tell your friends on Twitter about your love of reading and our new podcast by simply clicking this link and sharing the tweet you'll find at the other end.
And, by all means, if you know someone you think would benefit, please spread the word by using the share buttons below and up top.
Finally, thanks for listening and remember, "Leaders read and readers lead."
Hear Our Conversation Now
[spp-player]
Click here to subscribe in iTunes | Click here to subscribe on Stitcher