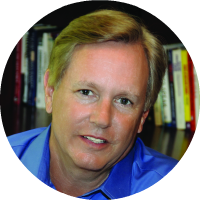 A highly effective marketing plan executed in just five days and for as little as $300? Is it really that simple?
According to Mark Satterfield, it can be. In his new book, The One Week Marketing Plan: The Set It & Forget It Approach for Quickly Growing Your Business, Mark lays out a step-by-step blueprint that anyone can use to create a highly effective marketing system in just five business days. 
If you're tired of constantly having to chase down new business, then this book is for you.
Hear Our Conversation Now
[spp-player]
Click here to subscribe in iTunes | Click here to subscribe on Stitcher
In today's episode, Mark will help us understand:
How to choose your Niche Market
The Power of Drip-Marketing Messages, why they're important, and how to use them
Why relationships trump everything else
And a lot more.
---
Sponsor – Blinkist – Sponsor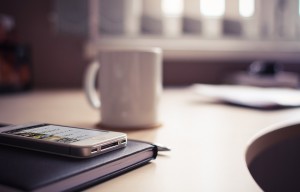 Tired of unfinished books on your shelf? Wanna read more books in less time? Like, say, as many as four of your favorite business books in an hour?
With Blinkist, glean the main ideas and key insights from some of your favorite business books in just 15 minutes. To start your free trial today, just click our special Blinkist link.
Use the discount code readtolead to save 20% on an annual subscription!
---
Books Authored by Mark
You can pre-order your copy of The One Week Marketing Plan: The Set It & Forget It Approach for Quickly Growing Your Business right now.
Mark has also authored eight other books. For more visit Mark's Author Page on Amazon
.
Books Mark Recommends
Mark recommended his favorite Seth Godin book, Tribes: We Need You to Lead Us by Godin, Seth 1st (first) edition [Hardcover(2008)].
He also mentioned Traction by Traction: Get a Grip on Your Business.
Jeff mentioned Book Yourself Solid: The Fastest, Easiest, and Most Reliable System for Getting More Clients Than You Can Handle Even if You Hate Marketing and Selling
by Michael Port.
Mark Satterfield Resources
Mark's consulting firm is called Gentle Rain Marketing
Be sure and check out the site dedicated to his new book. Register your book and get access to a FREE video series!
To quickly build one-page websites and squeeze pages, visit Lead Pages.
View one of the best presentations ever given.
Click to tweet
Would you consider clicking the link below and tweeting it? I'll notice it, thank you and tell my followers how wonderful you are. And Robert just might do the same.
 RTLP #049: A highly effective marketing plan that can be implemented in a week for under $300. #marketing http://readtoleadpodcast.com/49th
Leave Us Your Feedback
Comment and Share
Please consider rating the podcast with 5 stars and leaving a one- or two-sentence review in iTunes or on Stitcher.  This helps tremendously in bringing the podcast to the attention of others. I am also mentioning the names of all who rate the podcast with 5 stars in future episodes.
We encourage you to join the Read to Lead Nation on Facebook.  It's a community of like-minded leaders and leader-to-be, as well as fans of the Read to Lead Podcast.
You can tell your friends on Twitter about your love of reading and our new podcast by simply clicking this link and sharing the tweet you'll find at the other end.
And, by all means, if you know someone you think would benefit, please spread the word by using the share buttons below and up top.
Finally, thanks for listening and remember, "Leaders read and readers lead."
Hear Our Conversation Now
[spp-player]
Click here to subscribe in iTunes | Click here to subscribe on Stitcher