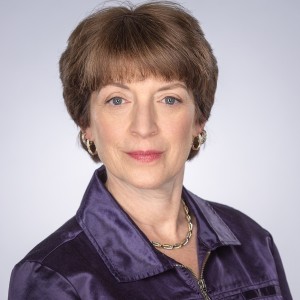 For most of us, when we think change, we resist. There are things, it seems, that begin happening inside our body that tense up at just the idea of it.
Change is something we all have to face from time to time, but the word change sounds so abrupt, doesn't it?
What if we could think instead to shift, much like an entrepreneur's business idea might do when it comes to responding to changing market conditions?
Shift feels more gradual, more baby step-friendly, more evolutionary and, maybe most important, less stressful.
In her book Make Your SHIFT
, Bev Flaxington reveals the five most powerful moves you can make to get where you want to go. Change, in other words, doesn't have to be hard.
Hear Our Conversation Now
[spp-player]
Click here to subscribe in iTunes | Click here to subscribe on Stitcher
In today's episode, Beverly shares:
The problems with traditional goal setting
The techniques you can use to successfully deal with difficult people
Why understanding the behavioral patterns of those around us is so important
What she strives to achieve whenever giving a public talk
And a lot more!
Sponsor – Blinkist – Sponsor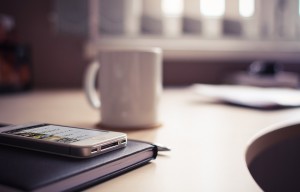 Tired of unfinished books on your shelf? Wanna read more books in less time? Like, say, as many as four of your favorite business books in an hour?
With Blinkist, glean the main ideas and key insights from some of your favorite business books in just 15 minutes. To start your free trial today, just click our special Blinkist link.
Use the discount code readtolead to save 20% on an annual subscription!
Bev Explains Make Your Shift
Get Bev's Books
You can order your copy of Make Your SHIFT:: The Five Most Powerful Moves You Can Make to Get Where YOU Want to Go
 right now.
Check Amazon
for a complete list of Bev's books.
Books Bev Recommends
Changing Behavior: Immediately Transform Your Relationships with Easy-to-Learn, Proven Communication Skills
 by Georgianna Donadio
The Zen of Listening: Mindful Communication in the Age of Distraction
 by M.A Rebecca Z. Shafir CCC
Connecting with Bev
For more on what Bev is up to, you can visit her at UnderstandingOtherPeople.com and at The-Collaborative.com. Here, you can learn more about workshops, products, and facilitation services or to hire Bev to speak at your company.
If you'd like to connect or network with Bev, or let her know your thoughts on today's episode, consider sending her a tweet. You can reach out to her via @BevFlaxington on Twitter.
You might also consider clicking the link below and tweeting it. I'll notice it, thank you and tell my followers how wonderful you are. And Bev just might do the same.
Click to tweet

Learning how to make my #SHIFT with @THEjeffbrown and @BevFlaxington today on the Read to Lead Podcast | http://readtoleadpodcast.com/44th
Leave Us Your Feedback
Comment and Share
Please consider rating the podcast with 5 stars and leaving a one- or two-sentence review in iTunes or on Stitcher.  This helps tremendously in bringing the podcast to the attention of others. I am also mentioning the names of all who rate the podcast with 5 stars in future episodes.
We encourage you to join the Read to Lead Nation on Facebook.  It's a community of like-minded leaders and leader-to-be, as well as fans of the Read to Lead Podcast.
You can tell your friends on Twitter about your love of reading and our new podcast by simply clicking this link and sharing the tweet you'll find at the other end.
And, by all means, if you know someone you think would benefit, please spread the word by using the share buttons below and up top.
Finally, thanks for listening and remember, "Leaders read and readers lead."
Hear Our Conversation Now
[spp-player]
Click here to subscribe in iTunes | Click here to subscribe on Stitcher