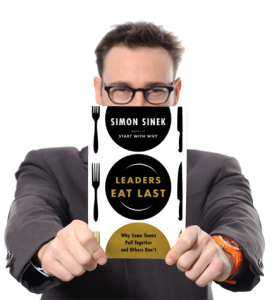 In his new book Leaders Eat Last: Why Some Teams Pull Together and Others Don't
, Simon Sinek asks why only a few of us get to say "I love my job?"
It seems unfair that only a few lucky ones get to feel valued by their organizations, to feel like they belong.
But what if we could all feel that way, every day, knowing we were going to feel valued and trusted, and then return home fulfilled?
In many successful organizations today, great leaders are managing to create a safe place in which teams naturally gel to do some pretty amazing things.
Hear Our Conversation Now
Click here to subscribe in iTunes | Click here to subscribe on Stitcher
Others workplaces tend to be full of cynicism and self-interest.  But the very best organizations foster trust and cooperation because their leaders manage to separate the security inside the team from the challenges outside.
In today's episode, Simon with share:
The lies we tend to believe about the "safety" of our jobs
The chemicals in our body that all play a role in our positive feelings
The challenges that new technologies present for today's leaders
And much more!
Sponsor – Blinkist – Sponsor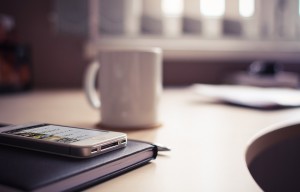 Tired of unfinished books on your shelf? Wanna read more books in less time? Like, say, as many as four of your favorite business books in an hour?
With Blinkist, glean the main ideas and key insights from some of your favorite business books in just 15 minutes. To start your free trial today, just click our special Blinkist link.
Use the discount code readtolead to save 20% on an annual subscription!
Leaders Eat Last Book Trailer
Simon's Famous TED Talk that Started it All
Get Simon's Books
You can order your copy of Leaders Eat Last: Why Some Teams Pull Together and Others Don't
 right now.
Simon's first book, Start with Why: How Great Leaders Inspire Everyone to Take Action
, is an international bestseller.
Simon's Book Recommendations
Man's Search for Meaning
 by Viktor Frankl
Turn the Ship Around!: A True Story of Turning Followers into Leaders
 by David Marquet
1421: The Year China Discovered America
 by Gavin Menzies
Connecting with Simon
Check out Simon's speaker page on TED. For more on what he's up to, be sure and visit his website too.
If you'd like to connect or network with Simon, or let him know your thoughts on today's episode, consider sending him a tweet. You can reach out to him via @SimonSinek on Twitter.
You might also consider clicking the link below and tweeting it. I'll notice it, thank you and tell my followers how wonderful you are. And Simon just might do the same.
Click to tweet

 Stress at work has less to do with the work we do and more to do with weak leadership. @SimonSinek | http://readtoleadpodcast.com/043
Leave Us Your Feedback
Comment and Share
Please consider rating the podcast with 5 stars and leaving a one- or two-sentence review in iTunes or on Stitcher.  This helps tremendously in bringing the podcast to the attention of others. I am also mentioning the names of all who rate the podcast with 5 stars in future episodes.
We encourage you to join the Read to Lead Nation on Facebook.  It's a community of like-minded leaders and leader-to-be, as well as fans of the Read to Lead Podcast.
You can tell your friends on Twitter about your love of reading and our new podcast by simply clicking this link and sharing the tweet you'll find at the other end.
And, by all means, if you know someone you think would benefit, please spread the word by using the share buttons below and up top.
Finally, thanks for listening and remember, "Leaders read and readers lead."
Hear Our Conversation Now
Click here to subscribe in iTunes | Click here to subscribe on Stitcher