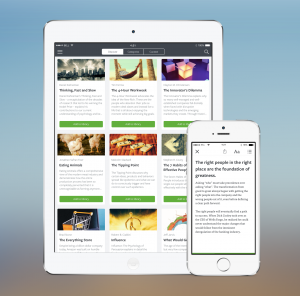 Today's episode is special. There is no guest!
Wait?! What?! How is that special you may ask? There's rarely an opening on the schedule like today so, rather than toss the week aside, I thought now is as good a time as any to share something with you I've wanted to share for quite some time. Some of my favorite leadership books from the last few years.
As you know, we tackle a number of topics here on the podcast in addition to leadership. Topics like business, marketing, personal development, career and entrepreneurship. At the same time, each of these broader topics points back to improving our leadership abilities. It is the Read to Lead podcast after all, right?
In the case of my leadership book list, however, I attempted to choose books specifically on the topic of leadership itself ("attempted" being the key word). I did allow one non- leadership-focused book to sneak through. I think you'll agree it is worthy of inclusion here.
Listen Now
[spp-player]
Click here to subscribe to the 'Read to Lead Podcast' via iTunes
Here they are, in no particular order, my 5 favorite leadership books from the last five years.
1) EntreLeadership: 20 Years of Practical Business Wisdom from the Trenches
by Dave Ramsey
In this book, Dave shares the lessons he's learned in his 20 plus years running a super successful business: practical business wisdom from the trenches as the subtitle says. Dave teaches you how to inspire your team to take ownership and love what they do, how to unify your team and get rid of all gossip, tips for handling money to set your business up for success, how to reach every goal you set, and loads more.
Visit Dave's site
2) Decisive: How to Make Better Choices in Life and Work
by Chip and Dan Heath
As this book is not specifically geared to the topic of leadership, I initially struggled to justify its inclusion. But in my nearly 30 years in the workforce, I've witnessed too many leaders struggle with effective decision making; things like understanding how to weigh the options, what to ignore and when, and more.
Research in the area of psychology has revealed that our decisions are disrupted by a number of biases and irrationalities. We're often overconfident. We seek out information that supports what we already believe to be true and we downplay information that doesn't. We get easily distracted by short-term emotions. Our brains, you see, are flawed instruments. But merely being aware of all this doesn't fix the problem. So, how can we improve as decision makers?
In their book, Chip and Dan lay out a four-step process designed to help you counteract these natural biases that we all have. A mastermind group I participate in is currently reading this book (we're nearly finished). All of us have thoroughly enjoyed it. I highly recommend it to you if you want to vastly improve your decision-making ability.
Vist Chip and Dan's site
Sponsor – Blinkist – Sponsor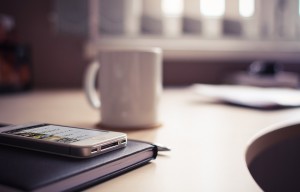 Tired of unfinished books on your shelf? Wanna read more books in less time? Like, say, as many as four of your favorite business books in an hour?
With Blinkist, glean the main ideas and key insights from some of your favorite business books in just 15 minutes. To start your free trial today, just click our special Blinkist link.
3) Love Works: Seven Timeless Principles for Effective Leaders
by Joel Manby
I first heard of Joel when I saw him on the TV show Undercover Boss a few years ago. He is the CEO of Herschend Family Entertainment. After the show aired, many wrote him of the profound impact of his servant leadership. The love Joel talks about isn't romantic love of course but, rather, Agape love and its ability to transform the workplace. Joel asserts that leading with love is effective, even in a business environment. He challenges you to allow your integrity and faith to guide your leadership decisions.
Visit Joel's site
4) Multipliers: How the Best Leaders Make Everyone Smarter
by Liz Wiseman and Greg McKeown
Liz helps us understand why some leaders ("Diminishers") drain capability and intelligence from their teams, while others ("Multipliers") amplify it to produce better results. She shares about the five key disciplines that turn smart leaders into genius makers. This book is a must-read for leaders if ever there was one. I also encourage you to check out my interview with Liz.
Visit Liz's site
5) Leaders Eat Last: Why Some Teams Pull Together and Others Don't
by Simon Sinek
Simon says to imagine a world where almost everyone wakes up inspired to go to work, feels trusted and valued during the day, then returns home feeling fulfilled. It doesn't have to be as far-fetched as it sounds.
When it matters most, leaders who are willing to eat last are rewarded with deeply loyal colleagues who will stop at nothing to advance their leader's vision and their organization's interests. It's amazing, he says, how well it works.
Simon will be my guest next week, in fact. I invite you to join us then as we dive deeper into Leaders Eat Last
.
Visit Simon's site
Leave Us Your Feedback
Comment and Share
Please consider rating the podcast with 5 stars and leaving a one- or two-sentence review in iTunes or on Stitcher.  This helps tremendously in bringing the podcast to the attention of others. I am also mentioning the names of all who rate the podcast with 5 stars in future episodes.
We encourage you to join the Read to Lead Nation on Facebook.  It's a community of like-minded leaders and leader-to-be, as well as fans of the Read to Lead Podcast.
You can tell your friends on Twitter about your love of reading and our new podcast by simply clicking this link and sharing the tweet you'll find at the other end.
And, by all means, if you know someone you think would benefit, please spread the word by using the share buttons below and up top.
Finally, thanks for listening and remember, "Leaders read and readers lead."
Hear Our Conversation Now
[spp-player]
Click here to subscribe to the 'Read to Lead Podcast' via iTunes