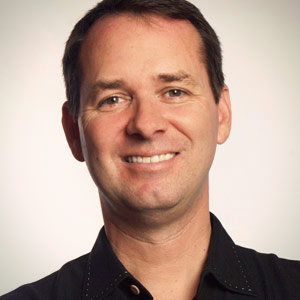 One of my favorite books from the last decade is The Back of the Napkin (Expanded Edition): Solving Problems and Selling Ideas with Pictures by today's guest Dan Roam.
I was fascinated by Dan's assertion that a simple drawing on a humble napkin could be more powerful than the slickest PowerPoint presentation. According to Dan, everyone is born with a talent for visual thinking, even those who swear they can't draw.
In his new book Show and Tell: How Everybody Can Make Extraordinary Presentations, Dan reminds us that delivering a presentation doesn't have to be so hard. We struggle, Dan says, when we forget the basic steps we learned in Kindergarten: show and tell.
Hear Our Conversation
[spp-player]
Click here to subscribe to the Read to Lead Podcast in iTunes
In today's episode, you'll learn more about:
Understanding your audience
Organizing your content
Building a clear storyline
Creating effective visuals
Channeling your fear into fun
And plenty more!
Dan says that the quickest way to true success is the ability to effectively share your ideas in public. If you'd like to learn more along those lines, then this episode is definitely for you.
Sponsor – Blinkist – Sponsor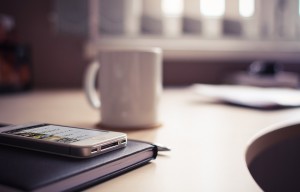 Tired of unfinished books on your shelf? Wanna read more books in less time? Like, say, as many as four of your favorite business books in an hour?
With Blinkist, glean the main ideas and key insights from some of your favorite business books in just 15 minutes. To start your free trial today, just click our special Blinkist link.
Dan Roam on Show and Tell
Dan Roam Resources
Visit Dan's website or more on his speaking and writing.
You can order your copy of Show and Tell: How Everybody Can Make Extraordinary Presentations right now.
Dan also mentioned Napkin Academy. We encourage you to check it out.
Dan's Book Recommendation
Moonwalking with Einstein: The Art and Science of Remembering Everything
by Joshua Foer
Thinking, Fast and Slow
by Daniel Kahneman
Born to Run: A Hidden Tribe, Superathletes, and the Greatest Race the World Has Never Seen
by Christopher McDougall
Other Books on Public Speaking Dan Recommends
Talk Like TED: The 9 Public-Speaking Secrets of the World's Top Minds
by Carmine Gallo
Presentation Zen: Simple Ideas on Presentation Design and Delivery (2nd Edition) (Voices That Matter)
 by Garr Reynolds
Presentation Zen Design: Simple Design Principles and Techniques to Enhance Your Presentations (2nd Edition) (Graphic Design & Visual Communication Courses) by Garr Reynolds
The Naked Presenter: Delivering Powerful Presentations With or Without Slides (Voices That Matter)
by Garr Reynolds
slide:ology: The Art and Science of Creating Great Presentations
 by Nancy Duarte
Resonate: Present Visual Stories that Transform Audiences
by Nancy Duarte
Connecting with Dan
If you'd like to connect or network with Dan, or let him know your thoughts on today's episode, consider sending him a tweet. You can reach out to him via @Dan_Roam on Twitter.
You might also consider clicking the link below and tweeting it. I'll notice it, thank you and tell my followers how wonderful you are. And Dan just might do the same.
Click to tweet: Climbing the corporate ladder doesn't mean someone else has to lose. A conversation with @BenCarpenter22 | http://readtoleadpodcast.com/040

Leave Us Your Feedback
Comment and Share
Please consider rating the podcast with 5 stars and leaving a one- or two-sentence review in iTunes or on Stitcher.  This helps tremendously in bringing the podcast to the attention of others. I am also mentioning the names of all who rate the podcast with 5 stars in future episodes.
We encourage you to join the Read to Lead Nation on Facebook.  It's a community of like-minded leaders and leader-to-be, as well as fans of the Read to Lead Podcast.
You can tell your friends on Twitter about your love of reading and our new podcast by simply clicking this link and sharing the tweet you'll find at the other end.
And, by all means, if you know someone you think would benefit, please spread the word by using the share buttons below and up top.
Finally, thanks for listening and remember, "Leaders read and readers lead."
Hear Our Conversation Now
[spp-player]
Click here to subscribe to the 'Read to Lead Podcast' via iTunes