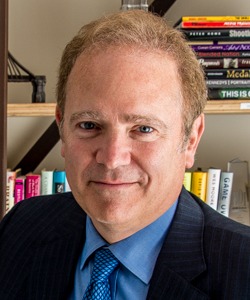 Today more than ever, your ability to communicate effectively and command attention when necessary is critical to your success.
Unfortunately, if you're like most, you've picked up some bad communication-related habits along your journey and, worse, you may not even be aware of many of them.
That's where a communications coach like Bill McGowan comes in. He is the founder and CEO of Clarity Media Group and is a two-time Emmy Award-winning correspondent. After spending decades interviewing hundreds of newsmakers, CEOs, celebrities, authors, editors, attorneys and athletes, Bill now uses his his experiences to coach and train everyone from corporate CEOs to celebrities.
Fortunately for you and me, we're able to tap into his expertise in his brand new book Pitch Perfect: How to Say It Right the First Time, Every Time
. In it, Bill clearly and concisely lays out what he calls the Seven Principles of Persuasion, along with a litany of faux pas many speakers today are often guilty of.
Hear Our Conversation Now
[spp-player]
Click here to subscribe to the 'Read to Lead Podcast' via iTunes
I saw at least a little of myself in each of the four Poor Communicators categories Bill McGowan references. See if you recognize yourself in any of these?
The Backspace Button Presser – You talk like you type, attempting to constantly perfect your words using the backspace button. In speech, this might sound like, "I was in California. I think it was northern California. And I was driving…well, actually, I was the passenger. My friend was driving. Anyway, we were going to this conference. Well, it was more like a meeting…" This can frustrate those you're trying to reach.
The Minutiae Lover – You get caught up in explaining the details of, say, some new product you're launching and less about what your customer can do with your awesome new product. Think instead how it will change their lives. How will it help them?
The Expounder – You like to repeat your main points over and over again to ensure you're getting through. This is especially noticeable when the person talking is expected to meet some arbitrary duration requirement (a college professor, say, or a keynote speaker who has an hour to fill).
The Cliche Champ – If this one requires explanation, then you might not be the sharpest tool in the shed. Get it?
Don't worry though. If you're like me and noticed some of your own tendencies in the list above, Bill will help you understand the steps necessary to get to the other side.
In today's episode, he shares:
How to inspire others on your team to do their very best
How to make the most of your staff meetings and stop wasting time
How to stand up in a room full of people with confidence and command
And a lot more!
  _____________________________________________________________
Be a Part of the Next Podcaster Academy Class – Attend Module I for Free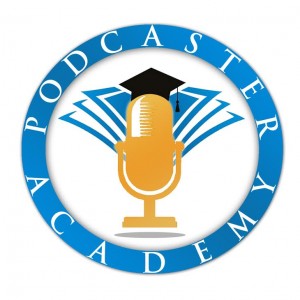 If you or someone you know is – or soon will be – among the podcasting ranks, then I'd like to extend to you a personal invitation to my online podcasting course.
As a Read to Lead Podcast listener, you're invited to attend the first Module on April 3 completely free. To participate, simply send and e-mail to info [at] podcaster academy [dot] com and put "Attend" in the subject line.
There is no obligation to continue. Try Module I on us. If you like it, we'd love to have you. If not, no hard feelings. If you'd like more information on the course, simply visit the Podcaster Academy website.
_____________________________________________________________
More from Bill McGowan Himself
Bill McGowan Resources
Visit Bill's website for more on his book
, speaking schedule and other resources.
Click this link to order your own copy of Pitch Perfect: How to Say It Right the First Time, Every Time
Bill is founder and CEO of Clarity Media Group.
Books and Authors Bill Recommends
Quick and Nimble: Lessons from Leading CEOs on How to Create a Culture of Innovation
 by Adam Bryant. In fact, a weeks ago, in episode #032, we welcomed Adam Bryant right here on the ol' podcast.
Lean In: Women, Work, and the Will to Lead
 by Sheryl Sandberg
Connecting with Bill
If you'd like to connect or network with Bill, or let him know your thoughts on today's episode, consider sending him a tweet. You can reach out to him via @BillMcGowan22 on Twitter.
You might also consider clicking the link below and tweeting it. I'll notice it, thank you and tell my followers how wonderful you are. And Bill just might do the same.
Click to tweet: "Great communicators are not genetically predetermined. They are made." Bill McGowan in Pitch Perfect | http://readtoleadpodcast.com/37th

Leave Us Your Feedback
Comment and Share
Please consider rating the podcast with 5 stars and leaving a one- or two-sentence review in iTunes or on Stitcher.  This helps tremendously in bringing the podcast to the attention of others. I am also mentioning the names of all who rate the podcast with 5 stars in future episodes.
We encourage you to join the Read to Lead Nation on Facebook.  It's a community of like-minded leaders and leader-to-be, as well as fans of the Read to Lead Podcast.
You can tell your friends on Twitter about your love of reading and our new podcast by simply clicking this link and sharing the tweet you'll find at the other end.
And, by all means, if you know someone you think would benefit, please spread the word by using the share buttons below and up top.
Finally, thanks for listening and remember, "Leaders read and readers lead."
Hear Our Conversation Now
[spp-player]
Click here to subscribe to the 'Read to Lead Podcast' via iTunes