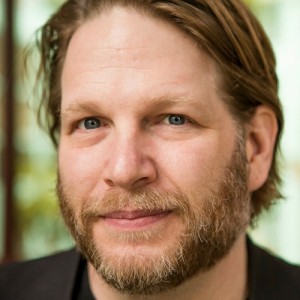 Welcome FREAK! That's right! I'm calling you names. But I mean that in the kindest and most generous way possible. Come on, you listen to podcasts for Pete's sake. You have to be a little weird, right?
This week we have plenty of firsts. For starters, we welcome our first-ever return guest. Chris Brogan last joined us back in November for episode 21 as we chatted about his previous book The Impact Equation: Are You Making Things Happen or Just Making Noise?
This time around we talk about his new book, due out early next month called, The Freaks Shall Inherit the Earth: Entrepreneurship for Weirdos, Misfits, and World Dominators
. See? Now aren't you glad I included you with the Freaks?
Hear Our Conversation Now
Click here to subscribe to the 'Read to Lead Podcast' via iTunes
What's that? Oh, yes. I promised more firsts.
Let's see. Um, I actually haven't read Chris's new book! That's right. For the first time, I'm recommending a book to you I haven't yet read. So, right about now you're probably saying something like, "What?! Are you mad?!"
You see, there weren't any review copies available by the time we were to have our conversation, but that's okay. Not only has Chris visited with us before, but I've read nearly all his previous books and, seeing how I've followed his blog since around 2008, I think it's safe to say I can vouch for the man.
In fact, I'm so sure you will love his new book that, if you aren't fully satisfied, I'll refund the money you paid for this podcast. That's right! Now, on with the show!
In today's episode, Chris shares:
His belief that people don't care about what you know
His super secret plans for his own (and his first) Kickstarter campaign
His definition of success and how to determine yours
Why you should 'worship' your obstacles and challenges
His favorite recent reads
And a whole lot more!
  _____________________________________________________________
Sponsor – Be a Part of the Next Podcaster Academy Class – Save $100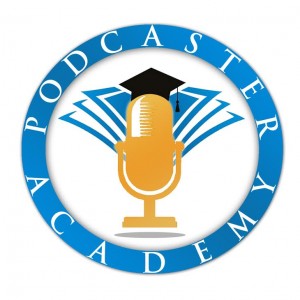 If you or someone you know is – or soon will be – among the podcasting ranks, then I'd like to extend to you a personal invitation to my online podcasting course.
For less than $100 per week, you will get up to 2 hours of training and personal podcast coaching from me every week in April. For more, just visit the Podcaster Academy website.
As a Read to Lead Podcast listener, you can save $100 when you register now and use the discount code 'read.' Don't wait. Only 20 spots are available.
_____________________________________________________________
More from Chris Brogan Himself
Chris Brogan Resources
Visit Chris's website for more on his book
, speaking schedule and other resources.
Click this link to order your own copy of The Freaks Shall Inherit the Earth: Entrepreneurship for Weirdos, Misfits, and World Dominators. 
Click here if you'd like to check out a complete list of Chris's books.
Chris is Publisher and CEO of Owner Mag and is head honcho at Human Business Works.
Chris hosts his own podcast called The Owner's Mind. We encourage you to check it out.
Books and Authors Chris Recommends
Talk Like TED by Carmine Gallo. In fact, two weeks ago, in episode #034, we welcomed Carmine Gallo right here on the ol' podcast.
The Way of the SEAL: Think Like an Elite Warrior to Lead and Succeed
by Mark Divine
Other Authors Referenced
Connecting with Chris
If you'd like to connect or network with Chris, or let him know your thoughts on today's episode, consider sending him a tweet. You can reach out to him via @ChrisBrogan on Twitter.
You might also consider clicking the link below and tweeting it. I'll notice it, thank you and tell my followers how wonderful you are. And Chris just might too.
Click to tweet: "Success doesn't necessarily mean more money. Success means being able to say 'no.'" @ChrisBrogan via http://readtoleadpodcast.com/036

Leave Us Your Feedback
Comment and Share
Please consider rating the podcast with 5 stars and leaving a one- or two-sentence review in iTunes or on Stitcher.  This helps tremendously in bringing the podcast to the attention of others. I am also mentioning the names of all who rate the podcast with 5 stars in future episodes.
We encourage you to join the Read to Lead Nation on Facebook.  It's a community of like-minded leaders and leader-to-be, as well as fans of the Read to Lead Podcast.
You can tell your friends on Twitter about your love of reading and our new podcast by simply clicking this link and sharing the tweet you'll find at the other end.
And, by all means, if you know someone you think would benefit, please spread the word by using the share buttons below and up top.
Finally, thanks for listening and remember, "Leaders read and readers lead."
Hear Our Conversation Now
[spp-player]
Click here to subscribe to the 'Read to Lead Podcast' via iTunes