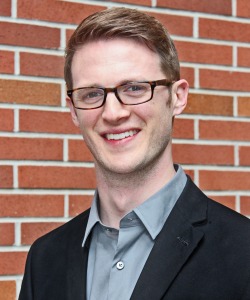 Have you ever witnessed someone else succeeding at something and thought to yourself, "I could do that?" Well, that's the very same thought that entered Ryan Avery's mind when he first saw a YouTube video of someone delivering the winning talk at the World Championships for public speaking.
At the age of 25, just 6 months after viewing that video, Ryan Avery became the youngest World Champion of Public Speaking in history; competing against more than 30,000 people from 116 countries to claim the 2012 World Championship title. Needless to say, his life hasn't been the same since.
And if you're wondering if the topic of public speaking sounds familiar, you're right. It takes center stage for the second week in a row, and that's no accident. Ryan has recently coauthored the book Speaker, Leader, Champion: Succeed at Work Through the Power of Public Speaking, featuring the prize-winning speeches of Toastmasters World Champions.
Hear Our Conversation Now
Click here to subscribe to the Read to Lead Podcast via iTunes
With his book, we dig a little deeper into the idea that, at the heart of it, public speaking boils down to effectively communicating your ideas, whether during a public talk, to colleagues at work, your spouse or kids at home, or wherever it is you need to connect and persuade. In other words, everywhere!
In this episode, Ryan details these key communications concepts:
A Better Speaker = A Stronger Leader
Keep your message simple and resist over-complication
Never tell a joke, instead, share a failure
Don't just retell your story but relive your story for your audience
Don't be afraid to pause…and remember to stay in 'character' while the audience responds
And plenty more!
 _____________________________________________________________
Sponsor – Be a Part of the Next Podcaster Academy Class – Save $100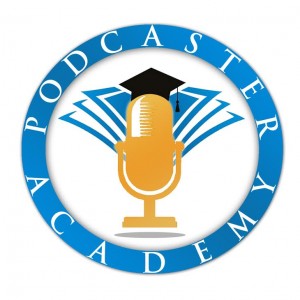 If you or someone you know is – or soon will be – among the podcasting ranks, then I'd like to extend to you a personal invitation to my online podcasting course.
For less than $100 per week, you will get up to 2 hours of training and personal podcast coaching from me every week in April. For more, just visit the Podcaster Academy website.
As a Read to Lead Podcast listener, you can save $100 when you register now and use the discount code 'read.' Don't wait. Only 20 spots are available.
_____________________________________________________________
Blog Post Jeff Mentioned
Jeff mentioned the Prezi.com blog post The 5 Metrics You Need to Know to Give a Great Presentation
More on Speaker | Leader | Champion
Ryan Avery Resources
Visit Ryan's website for more on his book
, speaking schedule and other resources.
Ryan is the co-founder of Avery Today, Inc., and is managing partner at How to Be a Speaker, LLC.
Books and Authors Ryan Recommends
Ryan is loving the book From A Name to A Number: A Holocaust Survivor's Autobiography
by Alter Wiener
He also regards highly the work of Stephen R. Covey, particularly the bestselling The 7 Habits of Highly Effective People: Powerful Lessons in Personal Change
.
Other Authors Referenced
Connecting with Ryan
If you'd like to connect or network with Ryan, or let him know your thoughts on today's episode, consider sending him a tweet. You can reach out to him via @AveryToday on Twitter.
Click to tweet: "A better public speaker = a stronger leader." @AveryToday via the Read to Lead Podcast with @THEjeffbrown. http://readtoleadpodcast.com/035
Other Public Speaking-Related RTLP Episodes
In episode #013 we welcomed Lisa B. Marshall and chatted about her book Smart Talk: The Public Speaker's Guide to Success in Every Situation (Quick & Dirty Tips).
In episode #016, I had the distinct pleasure of inviting Ken Davis to the podcast. We dug into his latest book Secrets of Dynamic Communications: Prepare with Focus, Deliver with Clarity, Speak with Power
.
Last week, in episode #034, we welcomed Carmine Gallo he shared the 9 secrets of the world's top minds from his new book Talk Like TED
.
Leave Us Your Feedback
Comment and Share
Please consider rating the podcast with 5 stars and leaving a one- or two-sentence review in iTunes or on Stitcher.  This helps tremendously in bringing the podcast to the attention of others. I am also mentioning the names of all who rate the podcast with 5 stars in future episodes.
We encourage you to join the Read to Lead Nation on Facebook.  It's a community of like-minded leaders and leader-to-be, as well as fans of the Read to Lead Podcast.
You can tell your friends on Twitter about your love of reading and our new podcast by simply clicking this link and sharing the tweet you'll find at the other end.
And, by all means, if you know someone you think would benefit, please spread the word by using the share buttons below and up top.
Finally, thanks for listening and remember, "Leaders read and readers lead."
Hear Our Conversation Now
Click here to subscribe to the 'Read to Lead Podcast' via iTunes