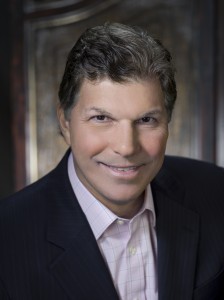 If you're anything like me, you love learning about how the brain works and why we behave the way we do.
It's one of the reasons why I love Carmine Gallo's new book Talk Like TED: The 9 Public-Speaking Secrets of the World's Top Minds so much. Carmine digs into much of the neuroscience behind how we respond to things like compelling stories, a speaker's ability to convey passion, and his or her body language.
In doing so, he manages to uncover the nine secrets of all successful TED presentations.
Hear Our Conversation Now
[spp-player]
Click here to subscribe to the Read to Lead Podcast via iTunes
As Carmine argues,
Ideas are the currency of the twenty-first century, and the ability to communicate your ideas persuasively is the single greatest skill to achieving your dreams."
In today's episode, Carmine shares:
What scientists have discovered – and quantified – about how passion can be used to inspire, energize and influence others
New research that shows how  your stories "sync" your audience's mind to yours, allowing you to create far deeper and more meaningful connections
How TED presenters exhibit natural body language and verbal delivery more typical of having a conversation instead of addressing an audience
The ways TED speakers have practiced – sometimes rehearsing for 200 hours
And plenty more!
_____________________________________________________________
Sponsor – Be a Part of the Next Podcaster Academy Class – Save $100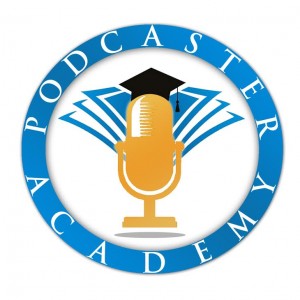 If you or someone you know is – or soon will be – among the podcasting ranks, then I'd like to extend to you a personal invitation to my online podcasting course.
For less than $100 per week, you will get up to 2 hours of training and personal podcast coaching from me every week in April. For more, just visit the Podcaster Academy website.
As a Read to Lead Podcast listener, you can save $100 when you register now and use the discount code 'read.' Don't wait. Only 20 spots are available.
_____________________________________________________________
Talk Like TED Book Trailer
Carmine Gallo Resources
Visit Carmine's website for more on his book, speaking schedule and other resources.
We referenced several TED talks, very much worth your time if you've not yet viewed them:
Books and Authors Carmine Recommends
In all, Carmine mentioned 3 authors. He enjoys the works of Wayne Dyer
and Joel Osteen
.
He also regards the work of Nancy Duarte quite highly. Carmine mentioned slide:ology: The Art and Science of Creating Great Presentations, and I particularly enjoyed her book Resonate: Present Visual Stories that Transform Audiences.
Connecting with Carmine
If you'd like to connect or network with Carmine, or let him know your thoughts on today's episode, consider sending him a tweet. You can reach out to him via @CarmineGallo on Twitter.
Other Public Speaking-Related Episodes
In episode #013 we welcomed Lisa B. Marshall and chatted about her book Smart Talk: The Public Speaker's Guide to Success in Every Situation (Quick & Dirty Tips)
.
And, in episode #016, I had the distinct pleasure of inviting Ken Davis to the podcast. We dug into his latest book Secrets of Dynamic Communications: Prepare with Focus, Deliver with Clarity, Speak with Power
.
Leave Us Your Feedback
Comment and Share
Please consider rating the podcast with 5 stars and leaving a one- or two-sentence review in iTunes or on Stitcher.  This helps tremendously in bringing the podcast to the attention of others. I am also mentioning the names of all who rate the podcast with 5 stars in future episodes.
We encourage you to join the Read to Lead Nation on Facebook.  It's a community of like-minded leaders and leader-to-be, as well as fans of the Read to Lead Podcast.
You can tell your friends on Twitter about your love of reading and our new podcast by simply clicking this link and sharing the tweet you'll find at the other end.
And, by all means, if you know someone you think would benefit, please spread the word by using the share buttons below and up top.
Finally, thanks for listening and remember, "Leaders read and readers lead."
Hear Our Conversation Now
[spp-player]
Click here to subscribe to the 'Read to Lead Podcast' via iTunes