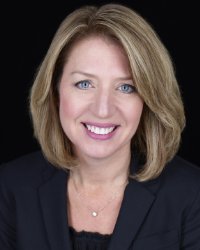 Though I wouldn't discover it until 2013, author Liz Wiseman would release one of my favorite books of the year…way back in 2010.
And ever since I launched the Read to Lead Podcast in July 2013, one of my goals has been to have her on. That's one more item to cross off the bucket list.
Hear Our Conversation Now
In the Wall Street Journal bestseller, Multipliers: How the Best Leaders Make Everyone Smarter
, Liz and co-author Greg McKeown, share about the two dramatically different types of leaders we've all had experience with.
On one end of the spectrum are the Diminishers. These are the idea killers or the energy sappers. On the other end are the Multipliers, the kind of leaders who inspire employees to stretch themselves to deliver results and surpass expectations.
In today's episode, Liz shares:
The five key areas where Multipliers and Diminishers differ
How Multipliers manage to get so much brain power from their people
Confirmation that Multipliers come from all walks of life
How to learn to become and develop yourself into a Multiplier
And much, much more!
_____________________________________________________________
Only 9 Slots Remain for Podcaster Academy!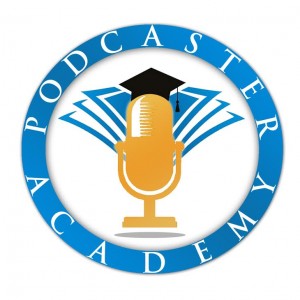 If you or someone you know is – or soon will be – among the podcasting ranks, then I'd like to extend to you a personal invitation to my upcoming online podcasting course.
For less than $75 per week, you will get up to 2 hours of personal podcast coaching from me every week in February. For more, just visit the Podcaster Academy website.
_____________________________________________________________
The Multipliers Book Trailer
Books and Resources from Liz
Liz is currently working on her third book. We discuss some of the specifics in this episode. At present it is set to release in October 2014. Liz's other books, including the one we talked about today are:
Multipliers: How the Best Leaders Make Everyone Smarter
The Multiplier Effect: Tapping the Genius Inside Our Schools
Also, check here for more Multipliers book resources.
Books Liz Recommends
Liz is a huge fan of Brene Brown. Two of Liz's favorite books from Brene are:
The Gifts of Imperfection: Let Go of Who You Think You're Supposed to Be and Embrace Who You Are
Daring Greatly: How the Courage to Be Vulnerable Transforms the Way We Live, Love, Parent, and Lead
Liz also mentioned The Phantom Tollbooth
 by Norton Juster, a book she and her son enjoyed together.
Connecting with Liz
If you enjoyed this episode, let Liz know by sending her a tweet to @LizWiseman.
You can find Liz on the web at thewisemangroup.com.
My Recent Podcast Interviews
In case you missed it, be sure and check out my recent interviews on other podcasts. Most recently, I had the pleasure of appearing with Kent Sanders on his show the Artist's Suitcase.
Last week, I was invited to appear on:
Comment and Share
Please consider rating the podcast with 5 stars and leaving a one- or two-sentence review in iTunes or on Stitcher.  This helps tremendously in bringing the podcast to the attention of others. I am also mentioning the names of all who rate the podcast with 5 stars in future episodes.
We encourage you to join the Read to Lead Nation on Facebook.  It's a community of like-minded leaders and leader-to-be, as well as fans of the Read to Lead Podcast.
You can tell your friends on Twitter about your love of reading and our new podcast by simply clicking this link and sharing the tweet you'll find at the other end.
And, by all means, if you know someone you think would benefit, please spread the word by using the share buttons below and up top.
Finally, thanks for listening and remember, "Leaders read and readers lead."
Hear Our Conversation Now